Tag: pcb
PCB Snowman Christmas decoration
I have enjoyed designing and making a Squid PCB badge some time ago and I have some plans for more complex PCB badges and creations. But Christmas is coming and I realized it might be fun to create some simple gift for friends and family. It was also a good opportunity to try another PCB manufacturer.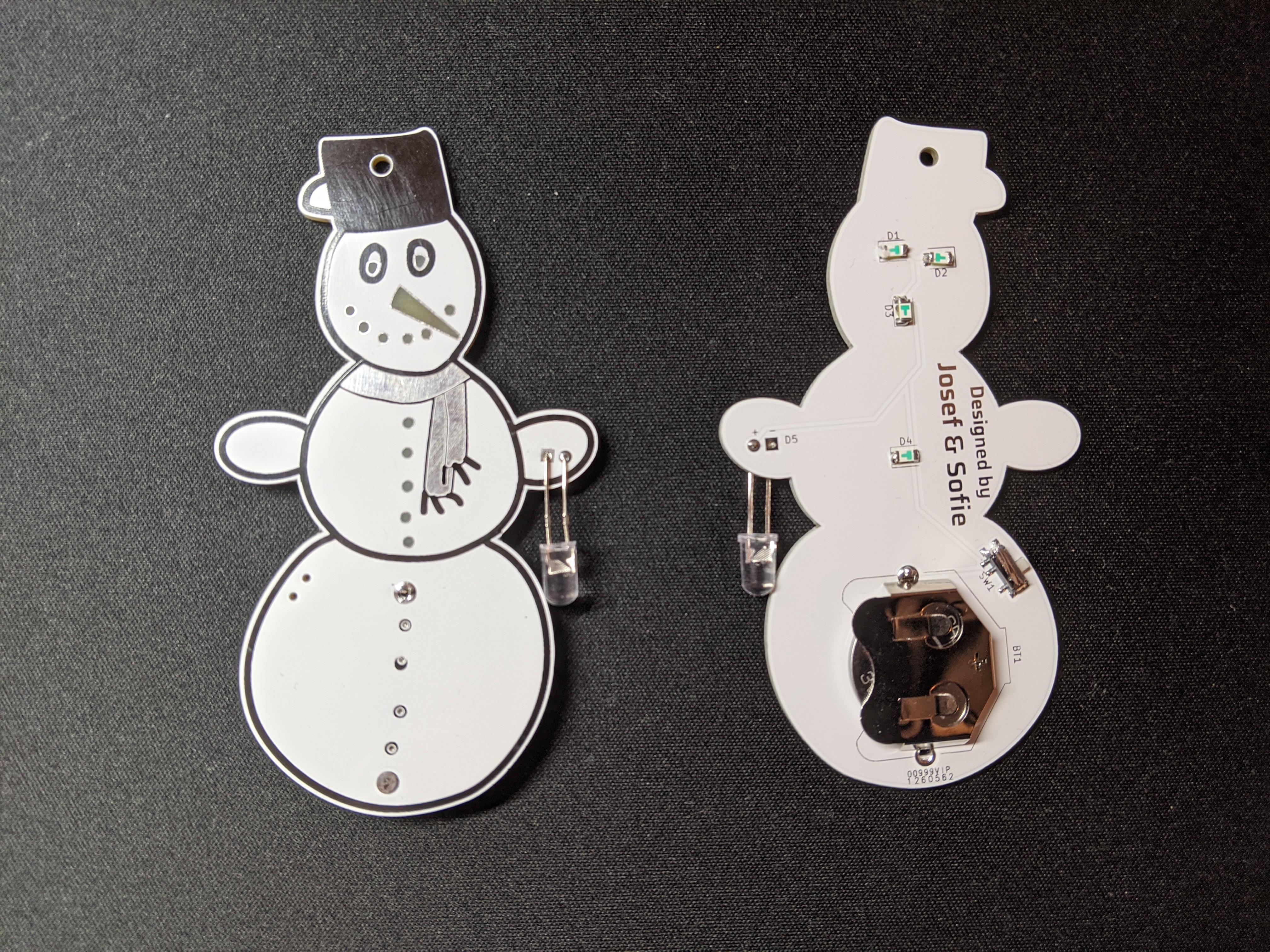 Squid badge - my first PCB design
I designed my first PCB. It's not useful at all and very primitive electrically. But I have learned a lot.