Another Bandai kit of a vehicle from StarWars. Crashed after an emergency landing.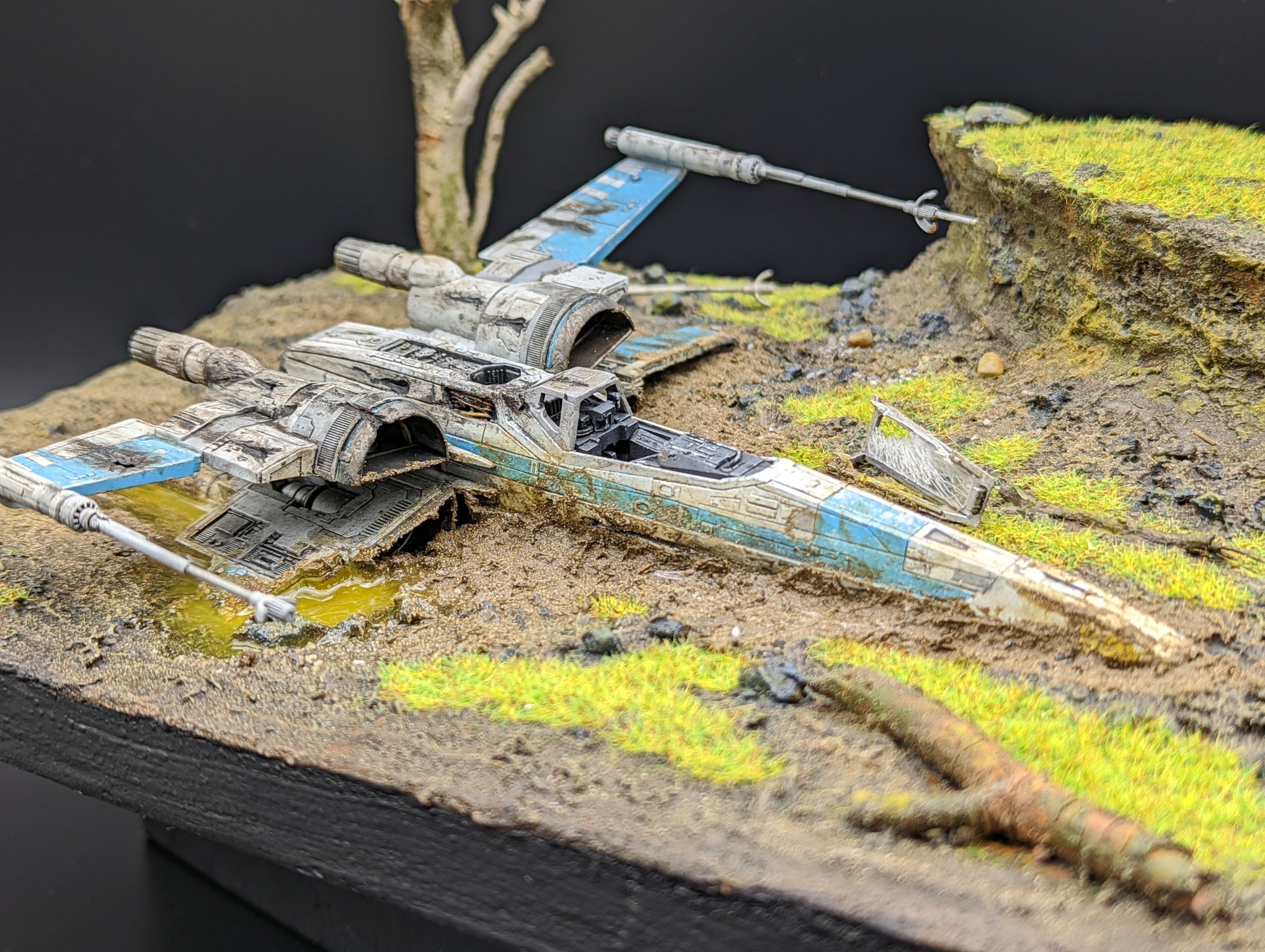 The previous Star Wars vehicle I built was Star Wars Snowspeeder which I eventually placed flying over a piece of snowy terrain.
For the X-wing, I wanted to do something different and decided to go with a heavily damaged, crashed vehicle.
Making the vehicle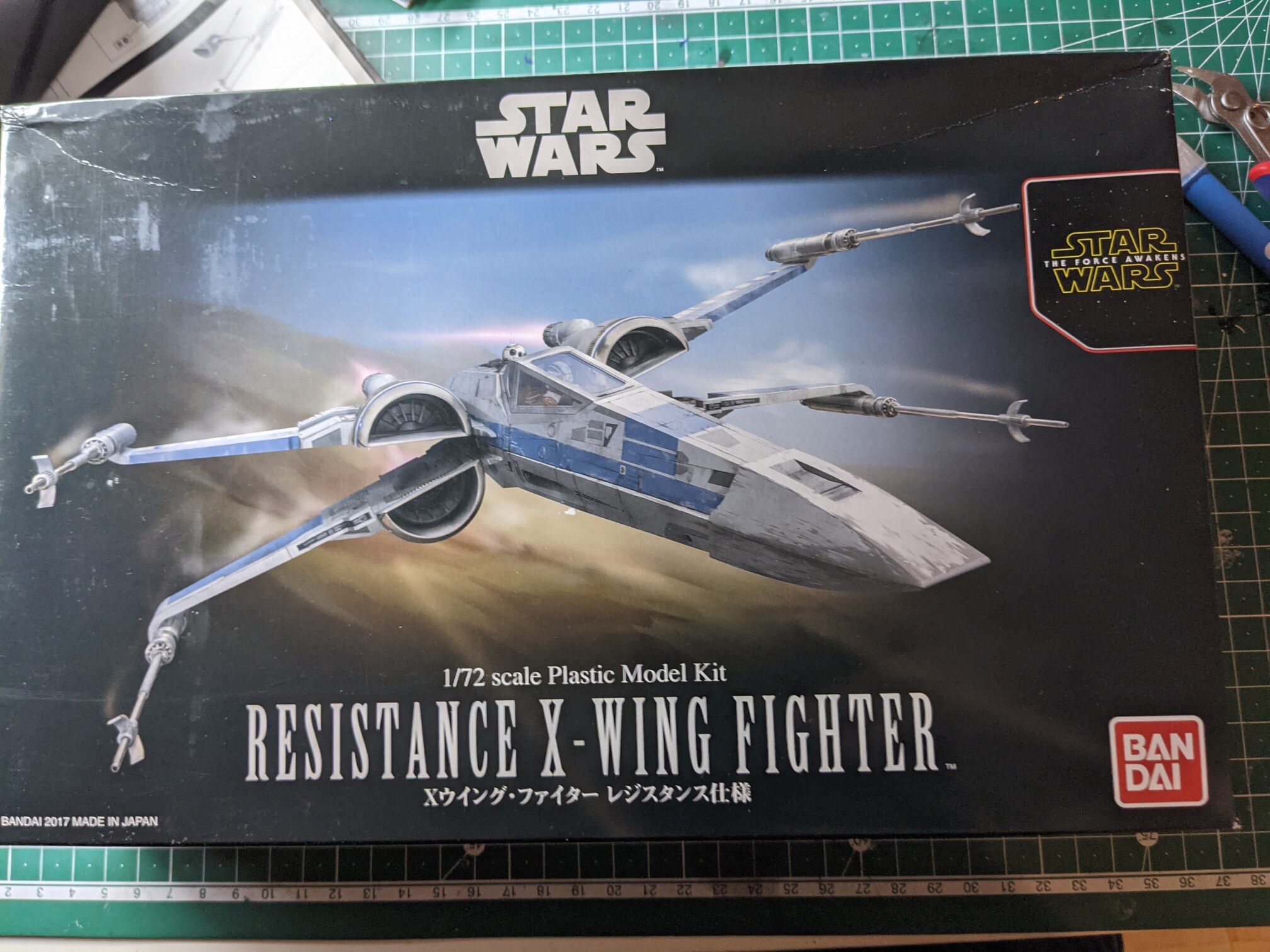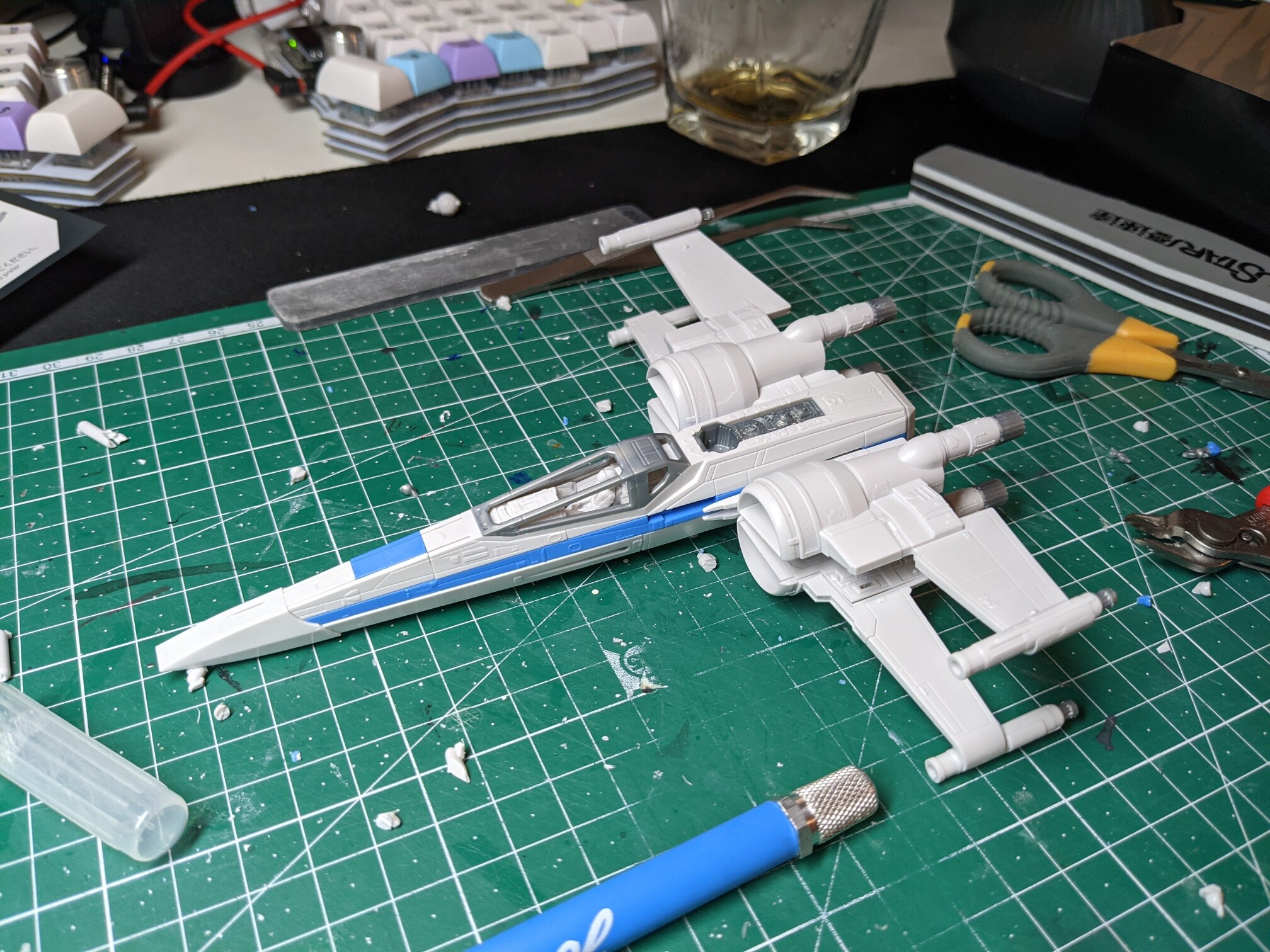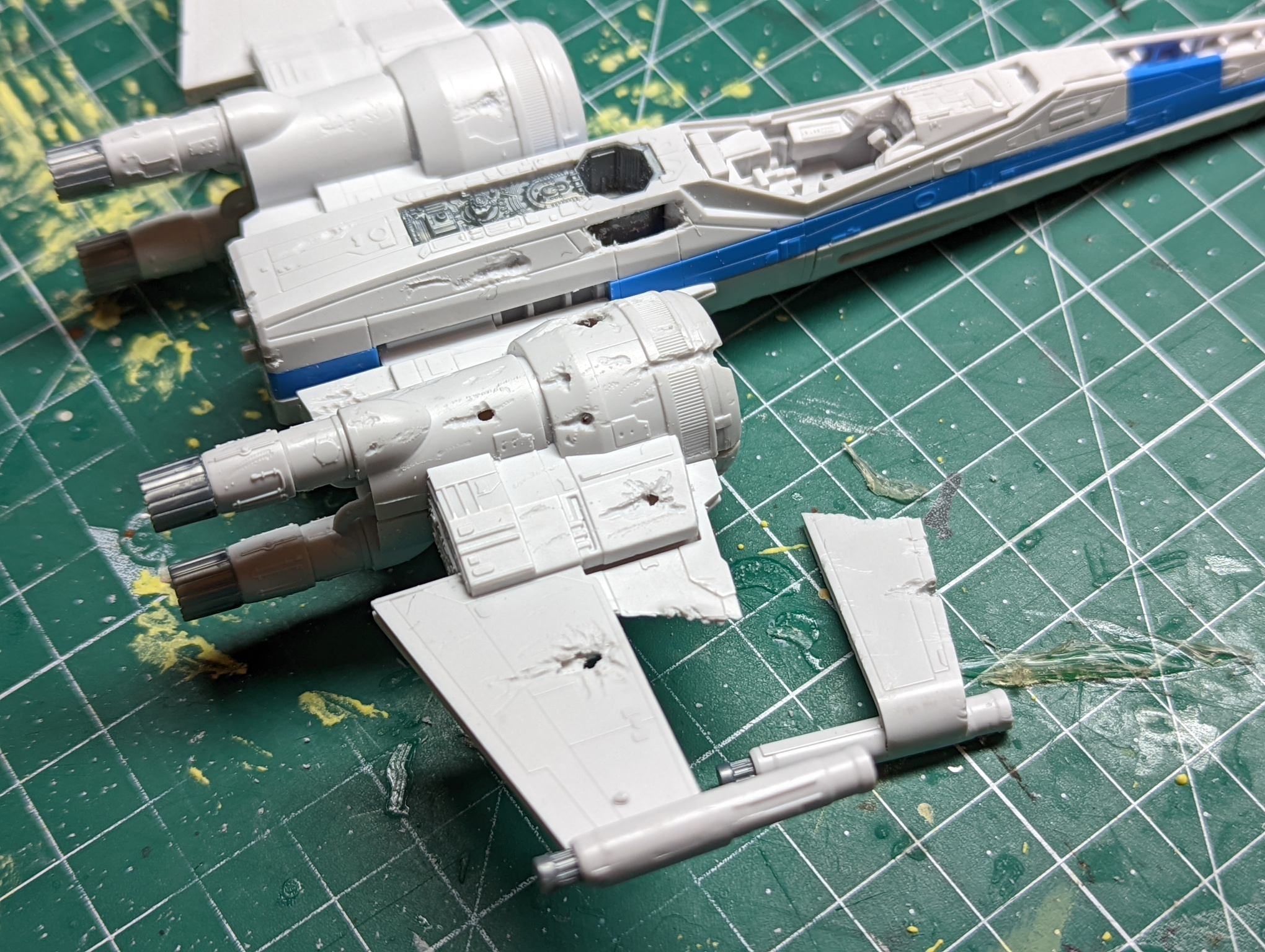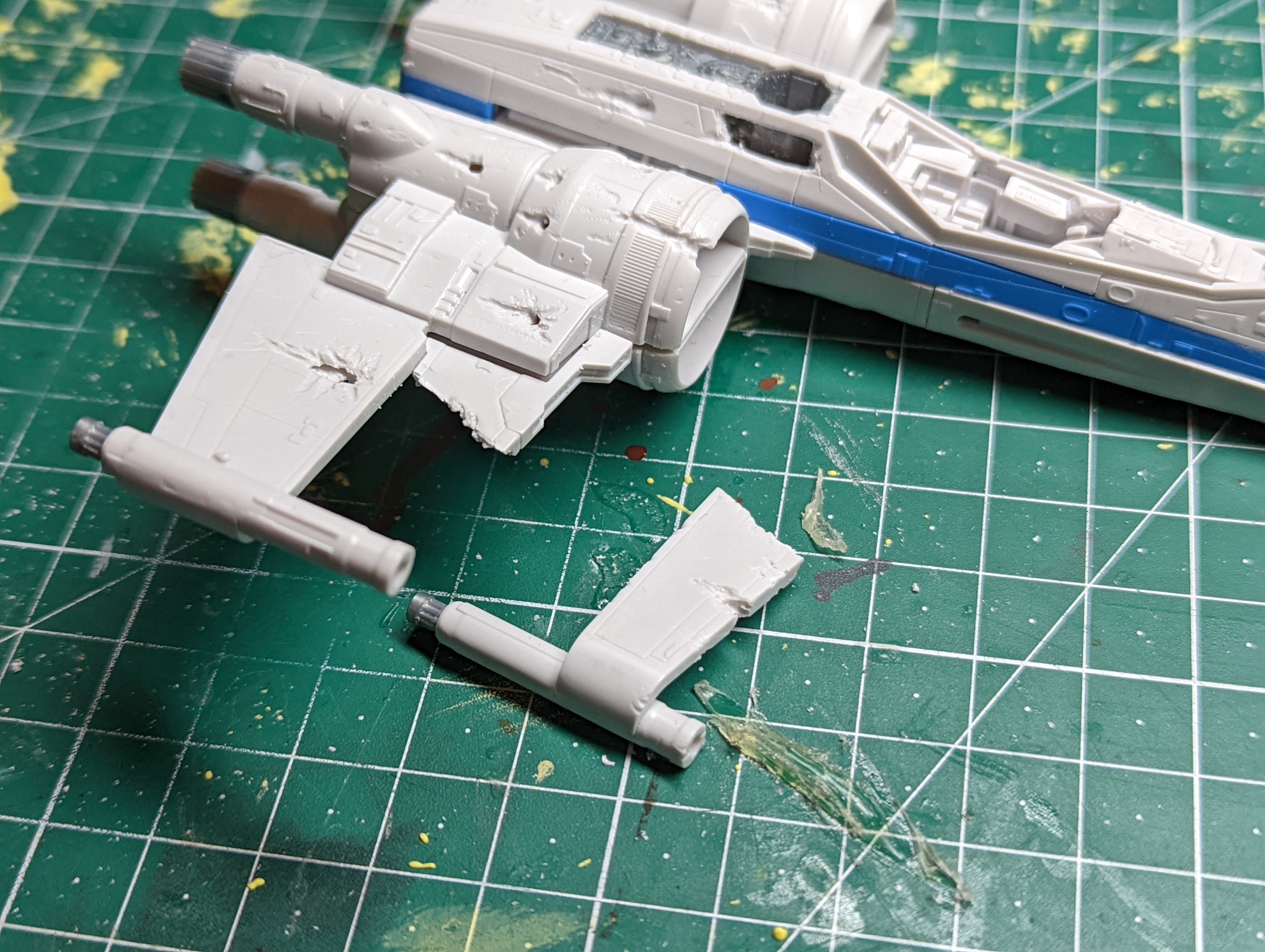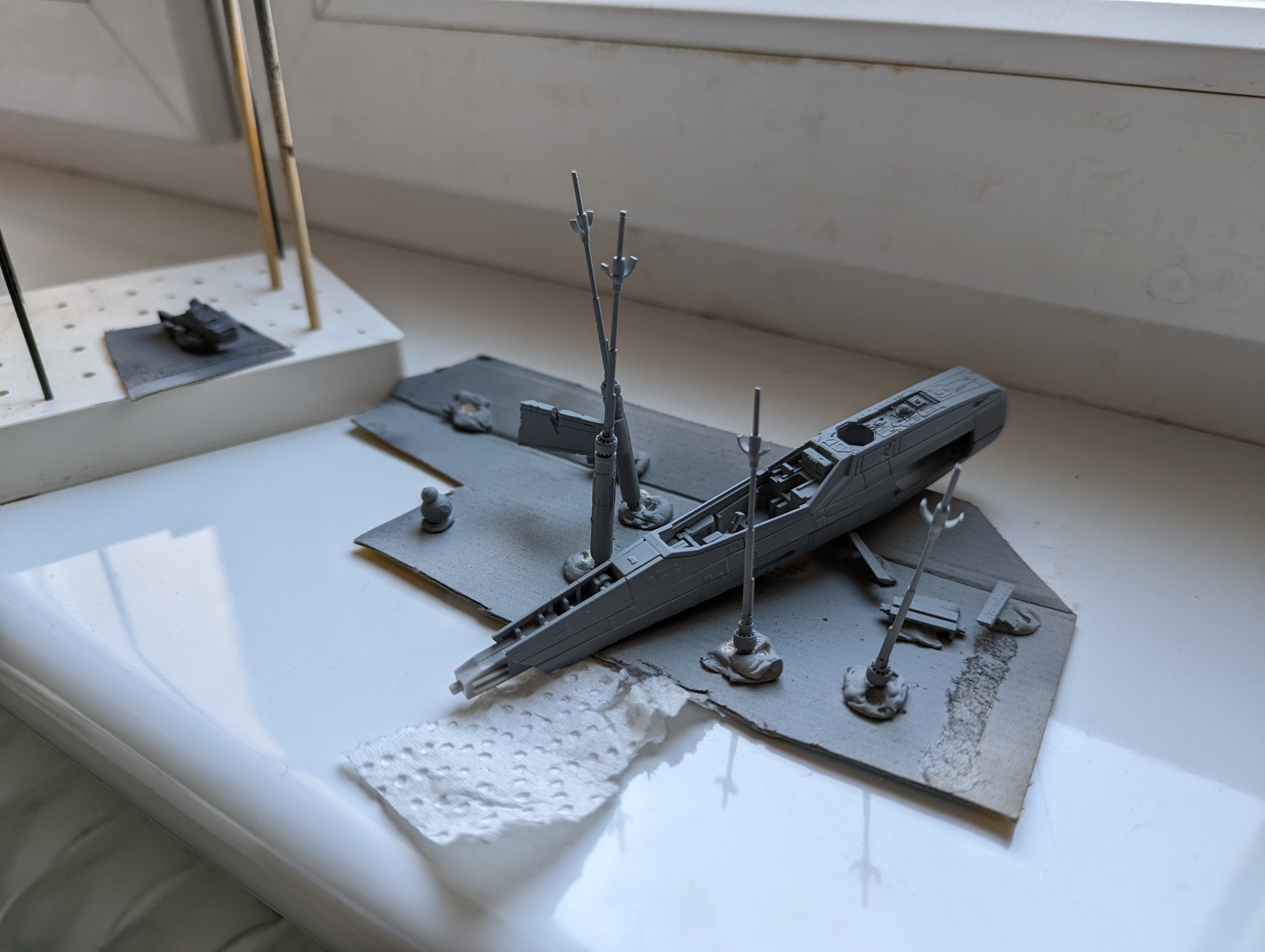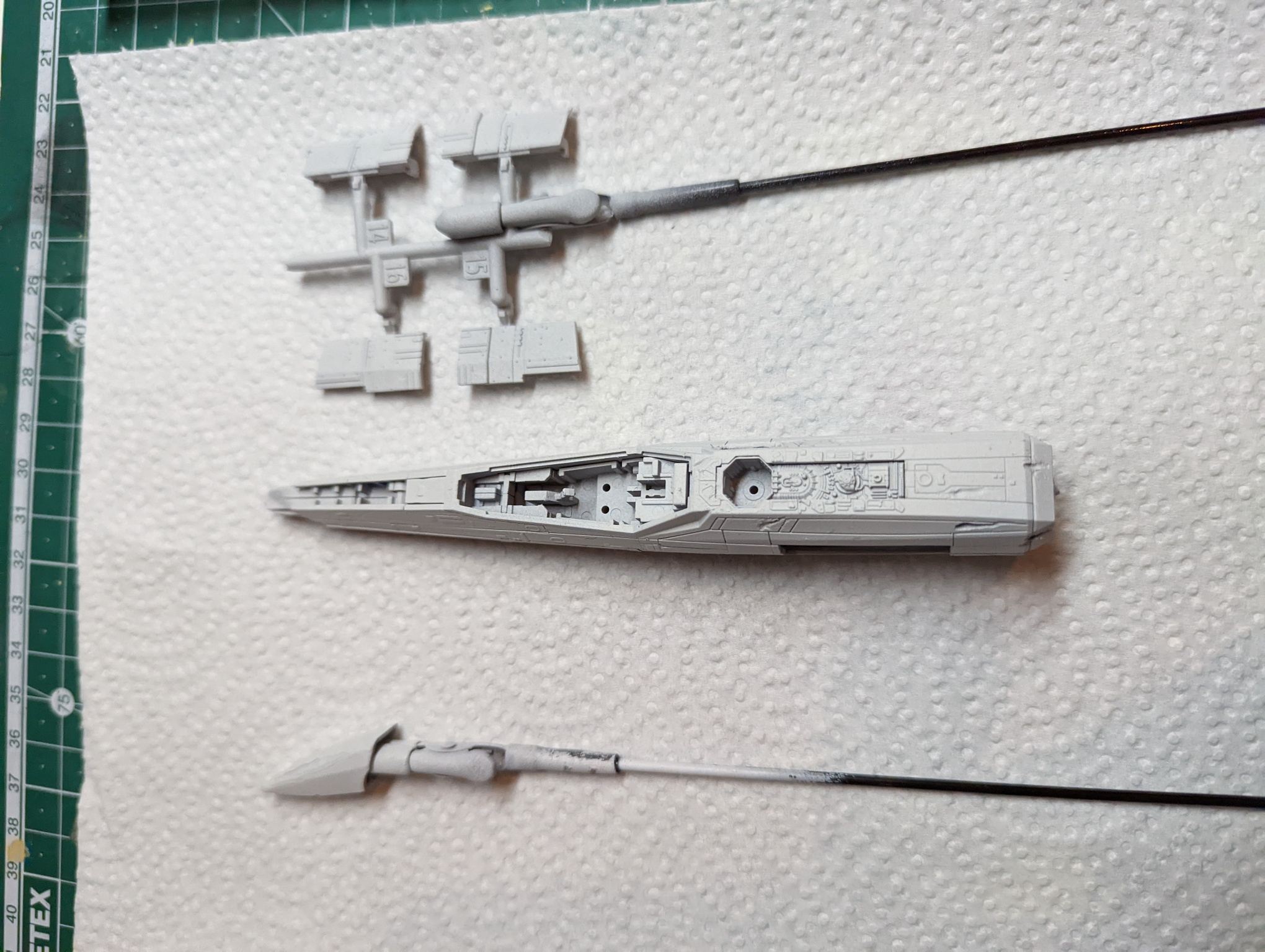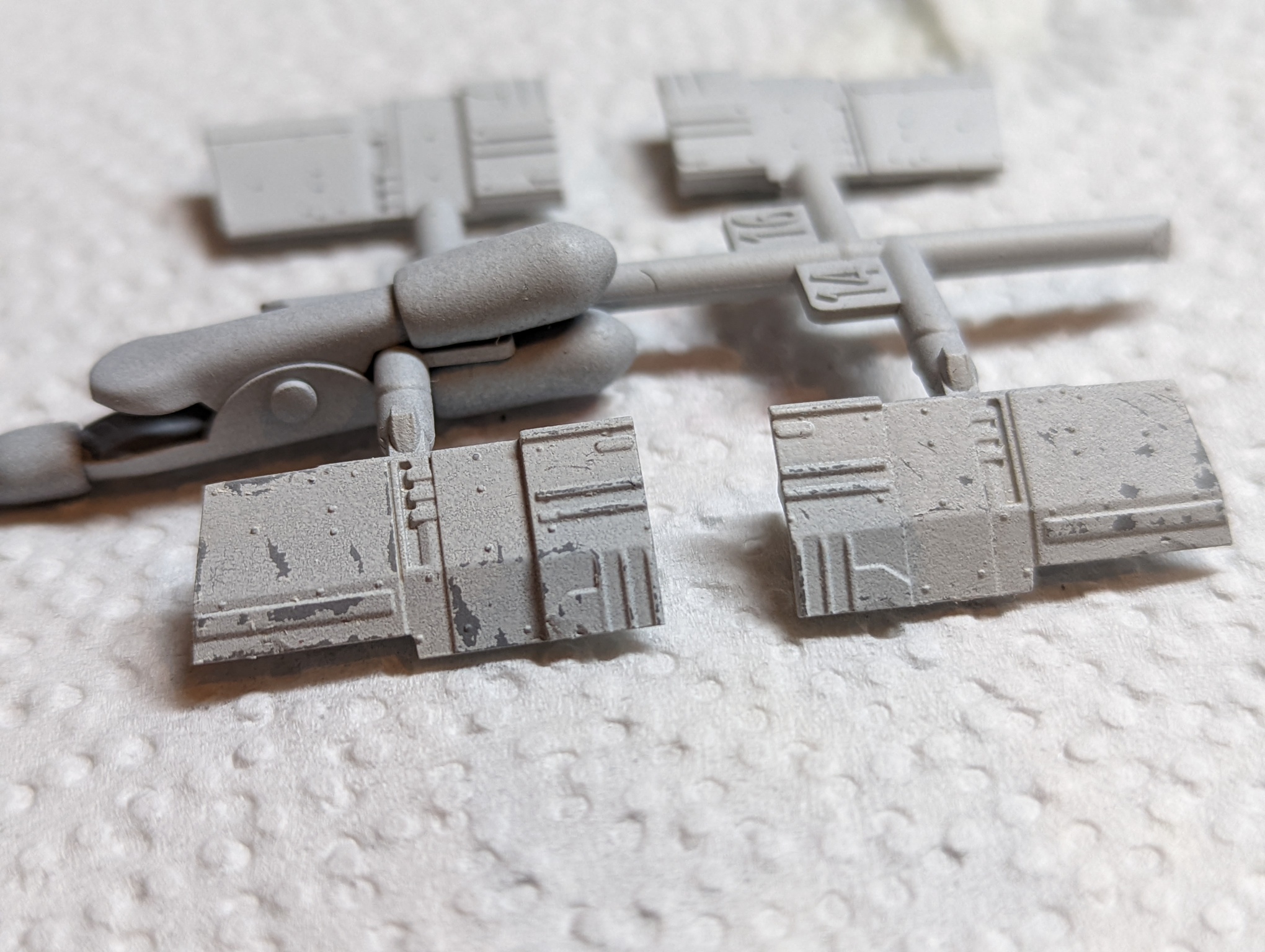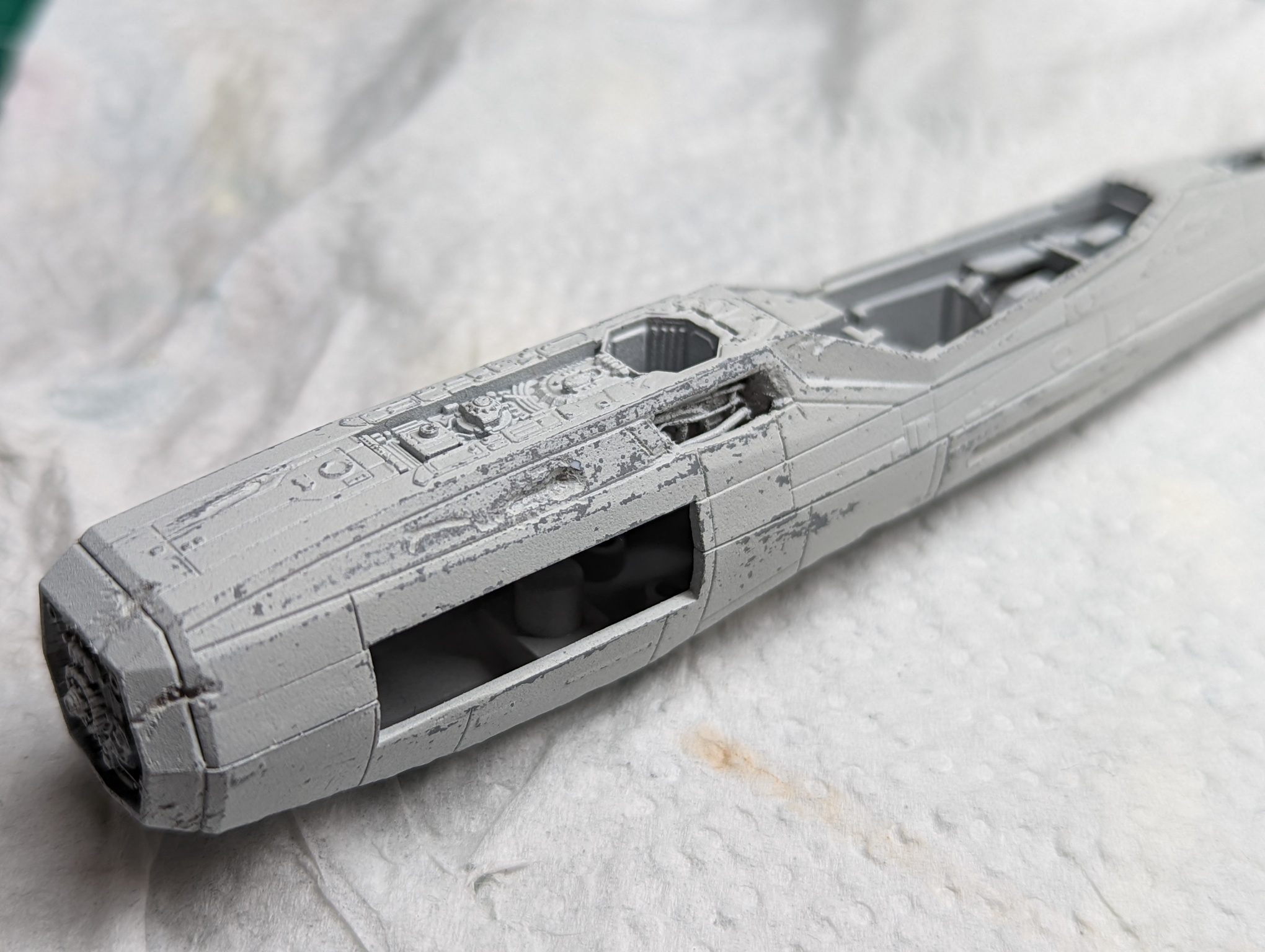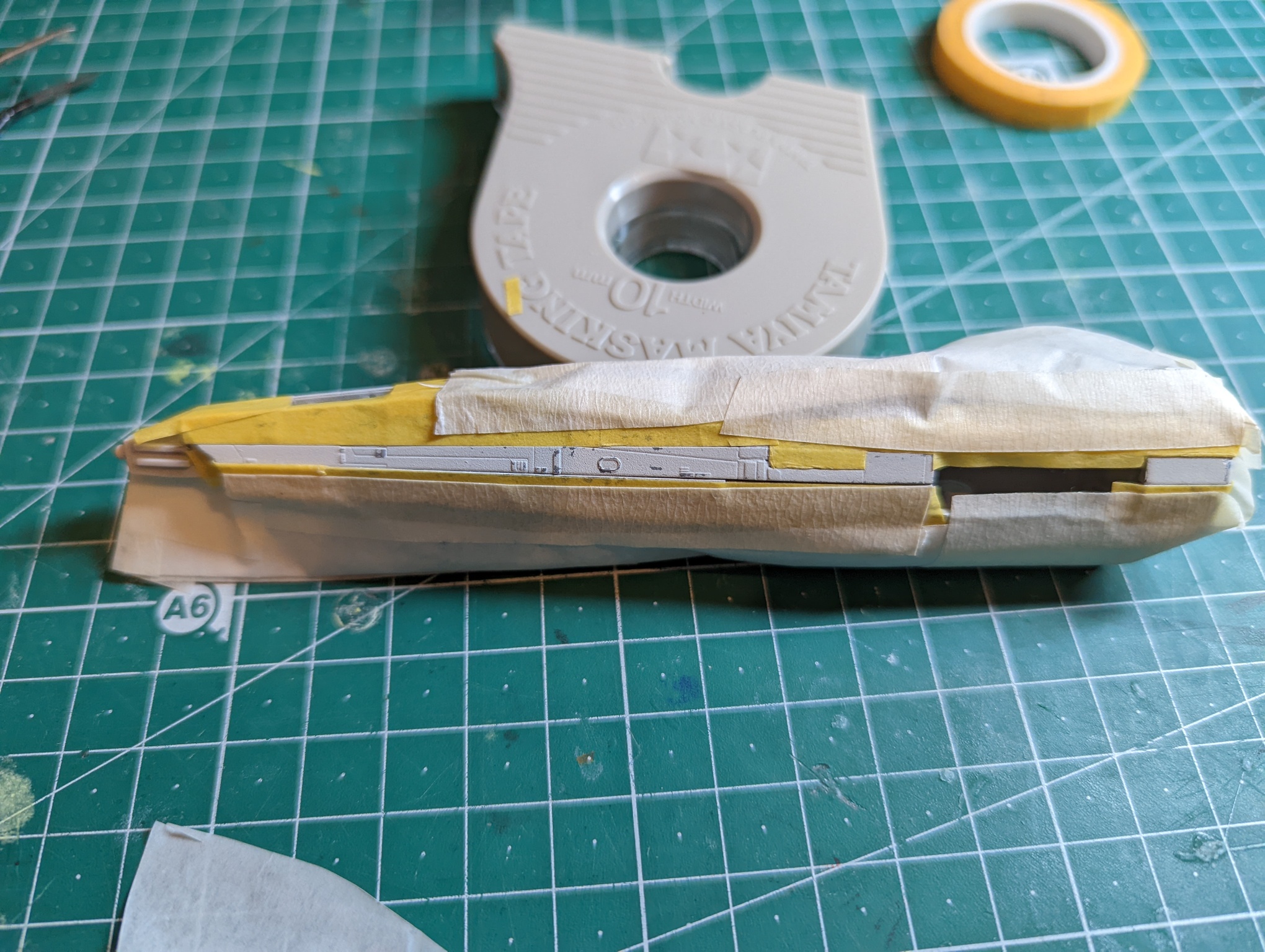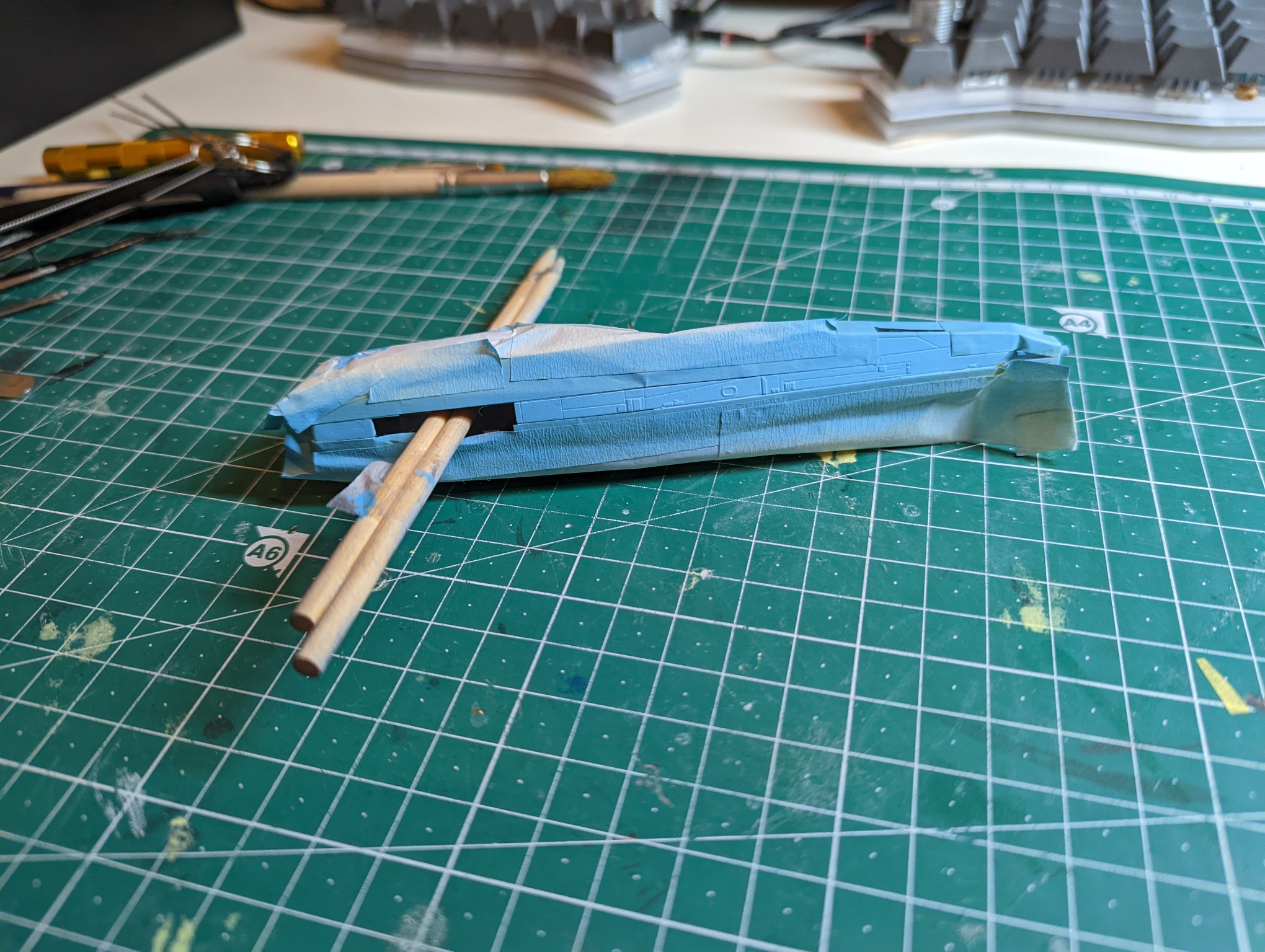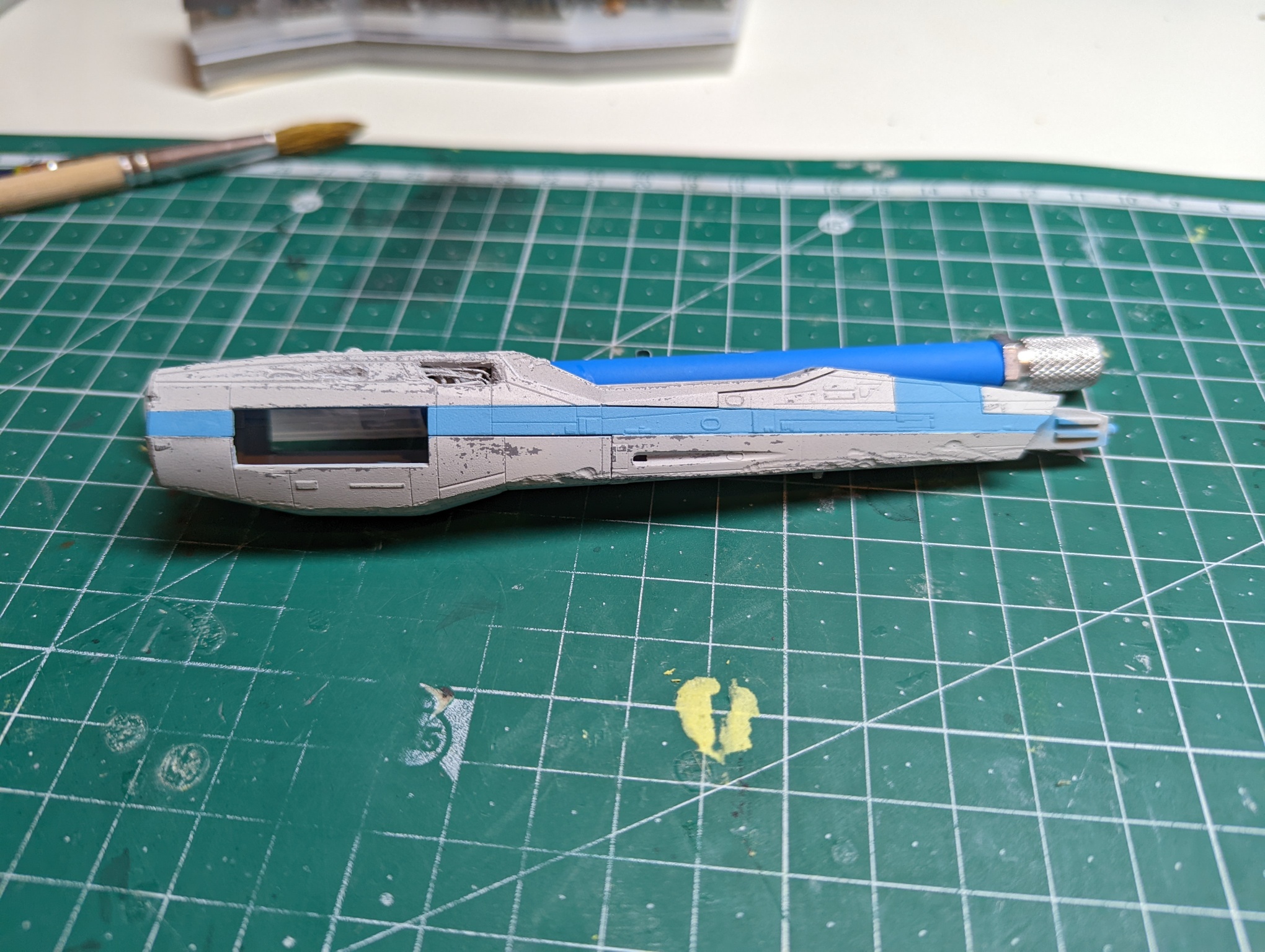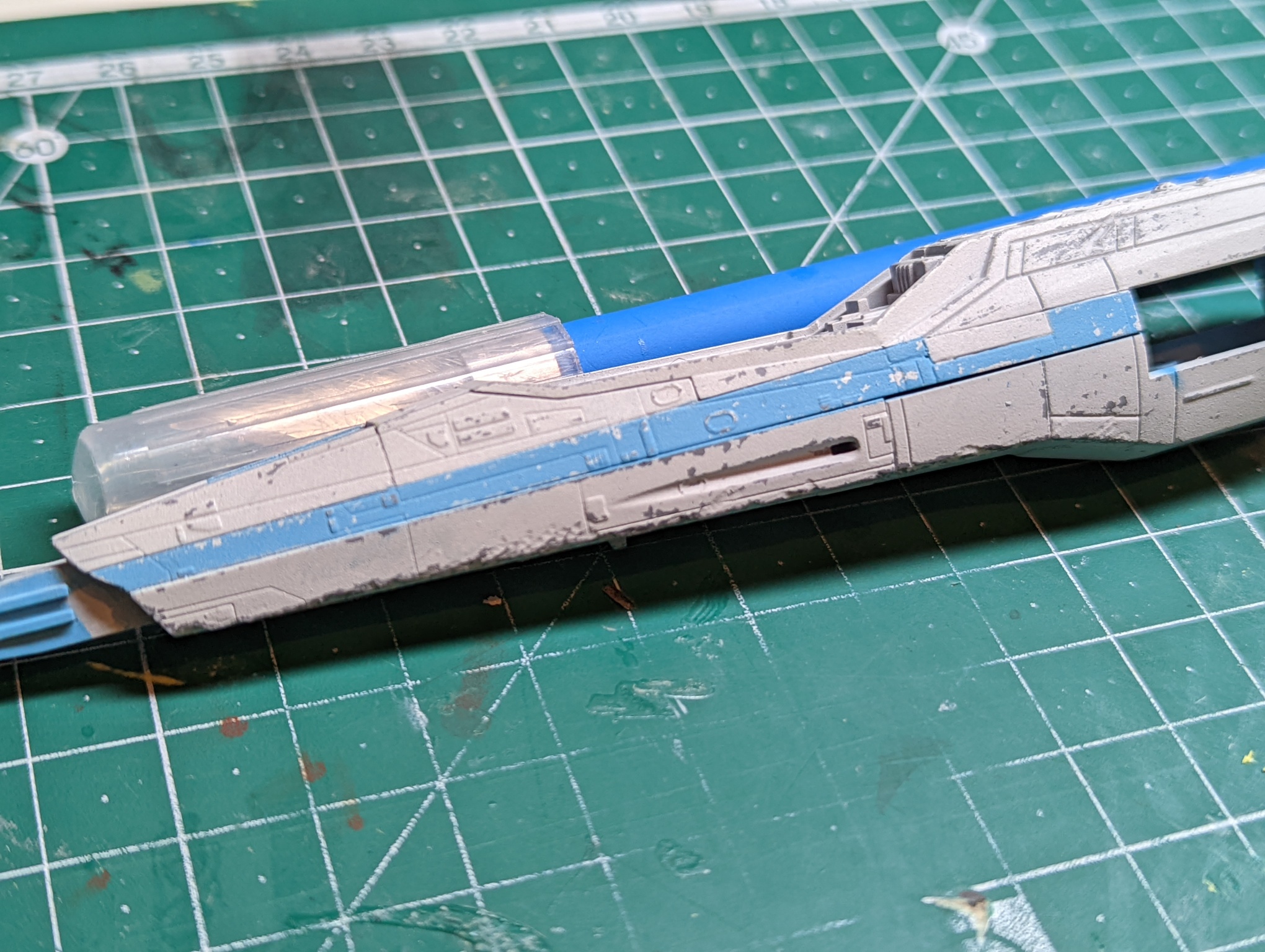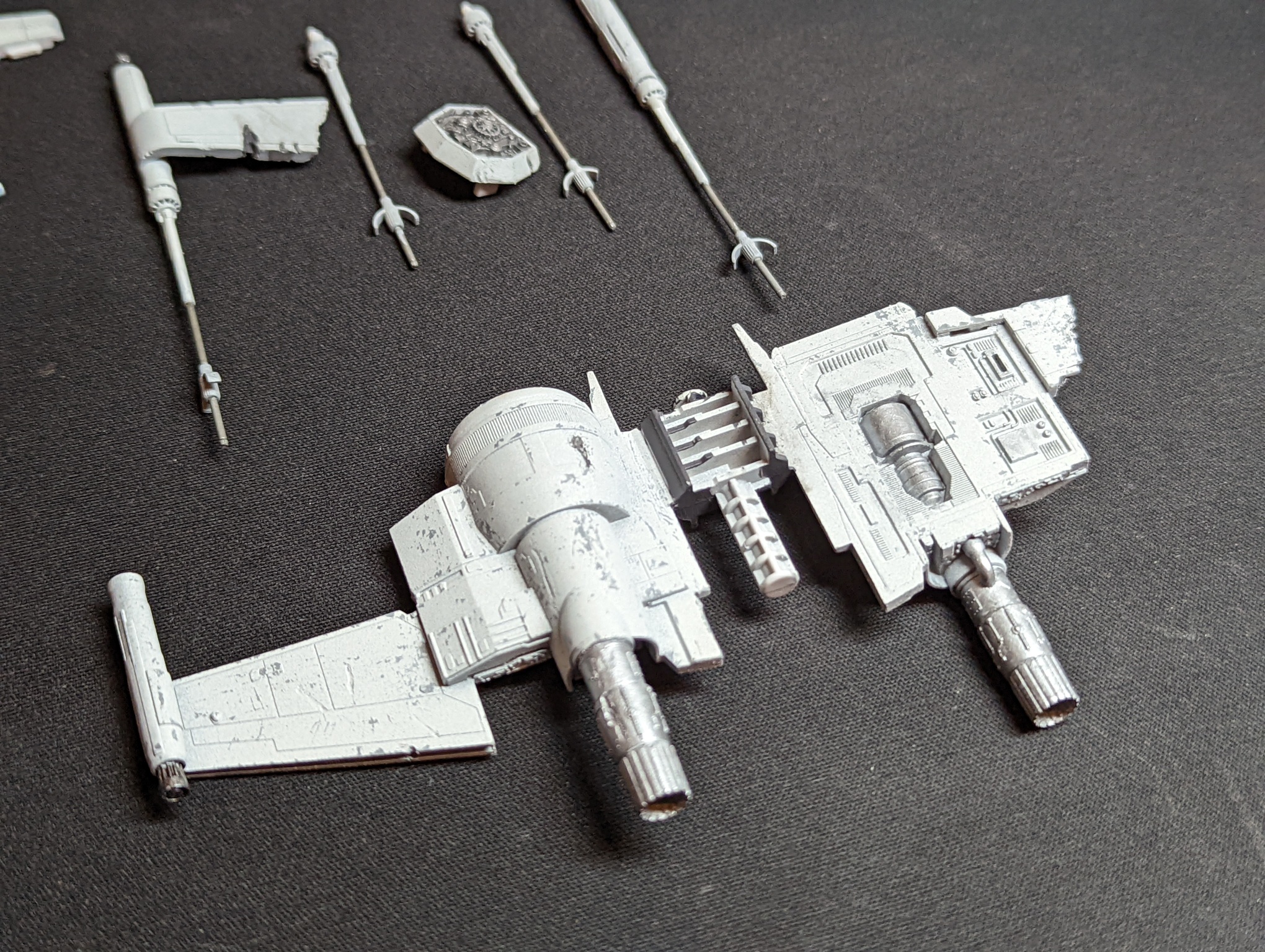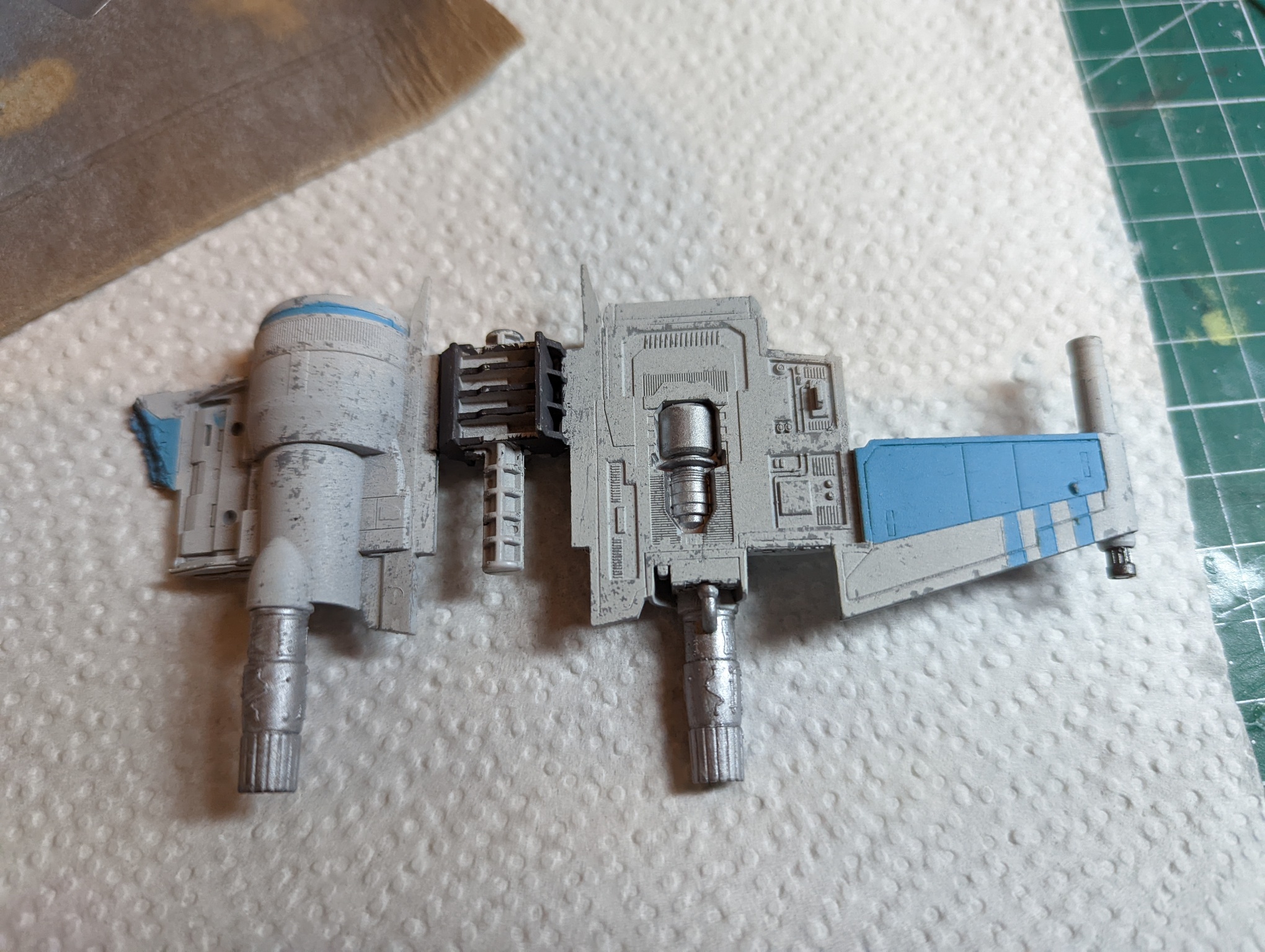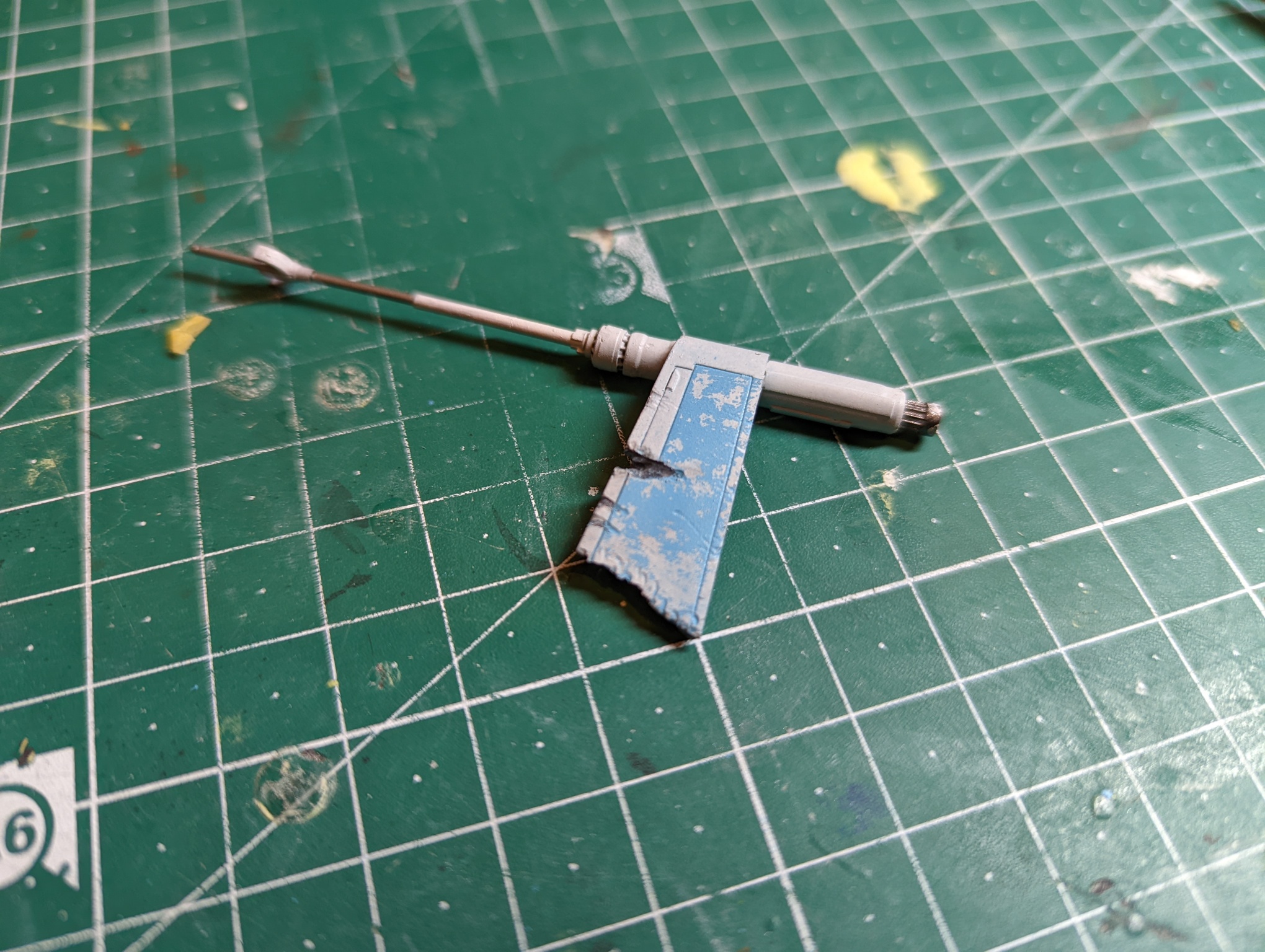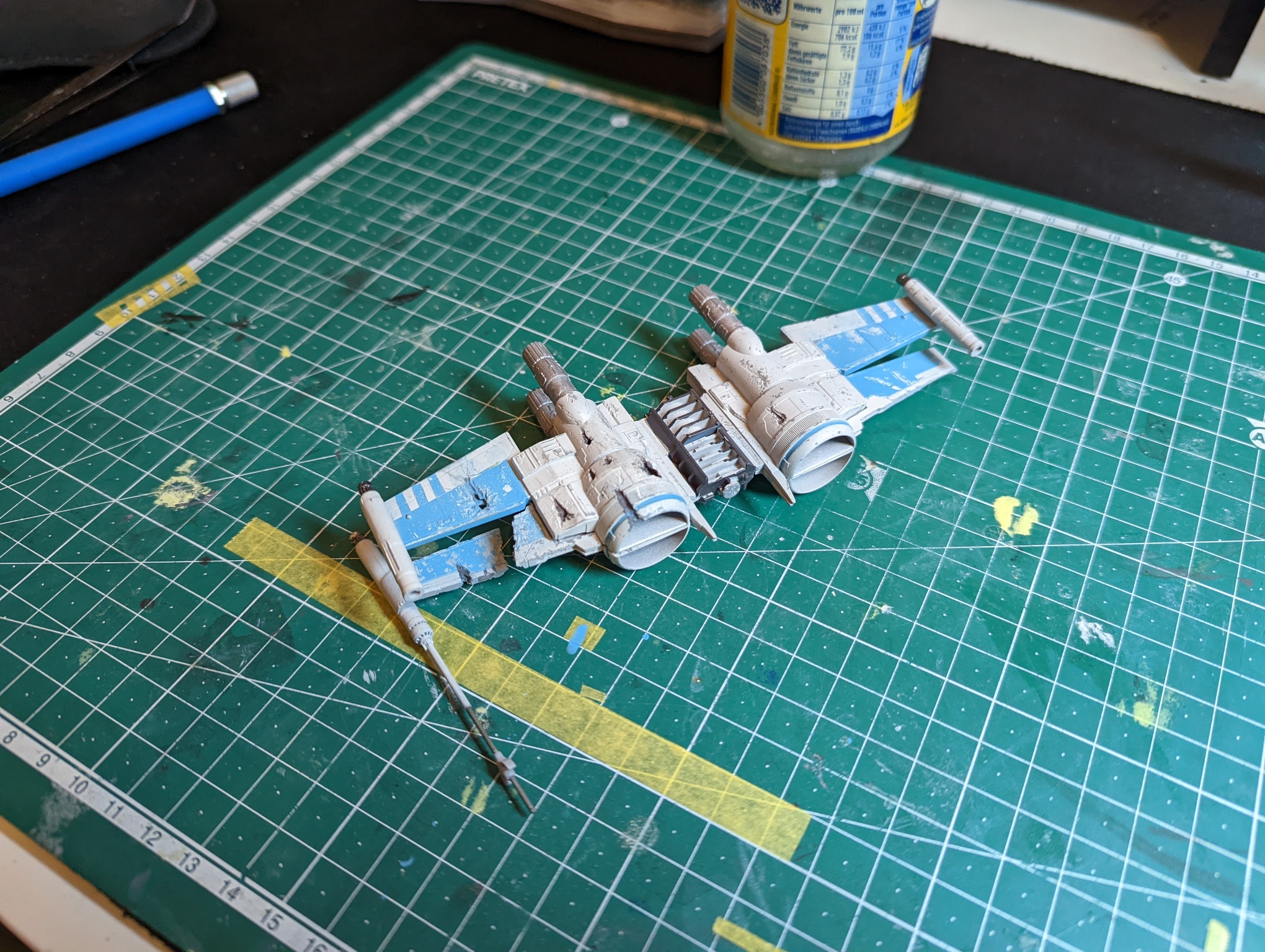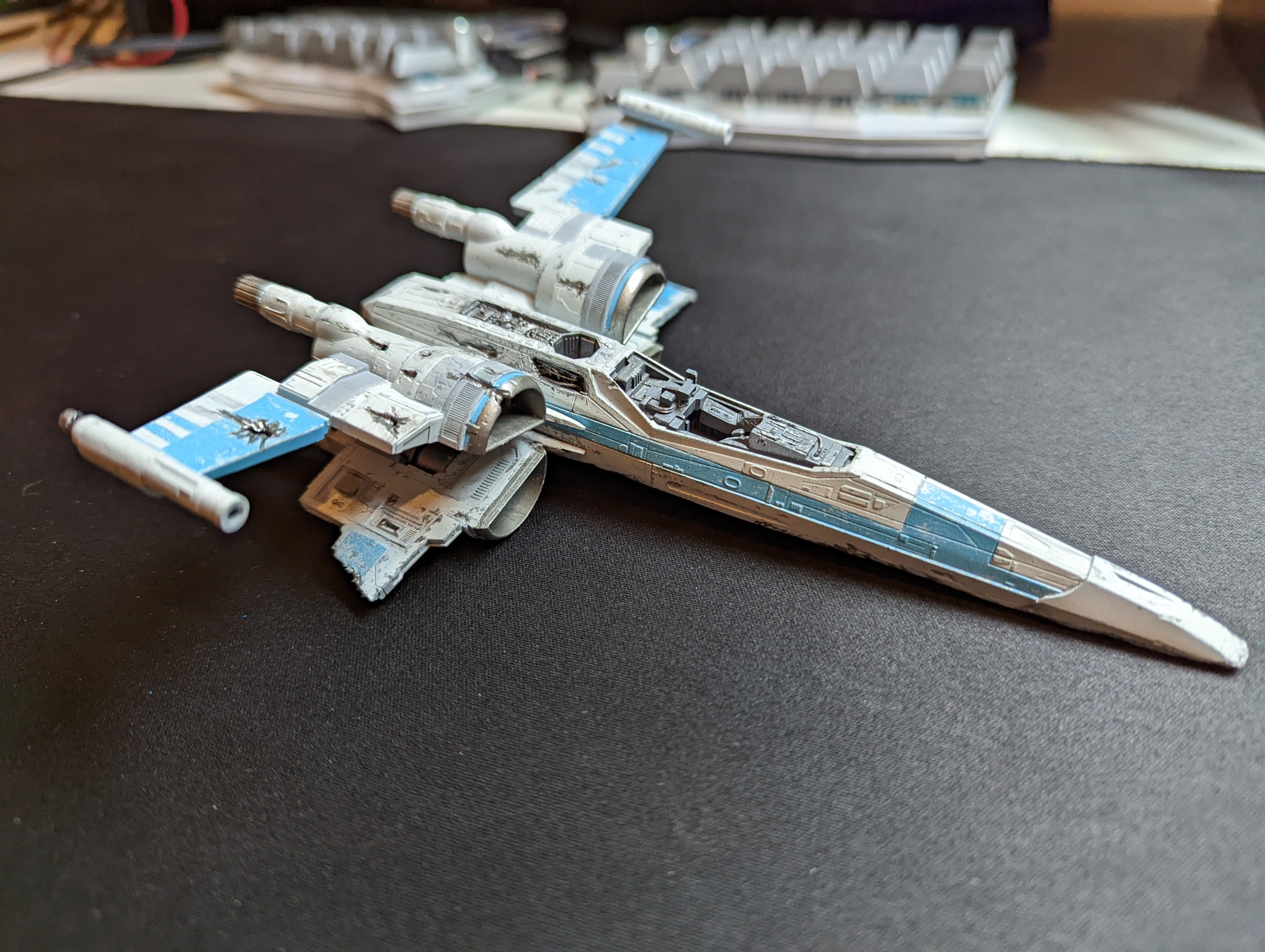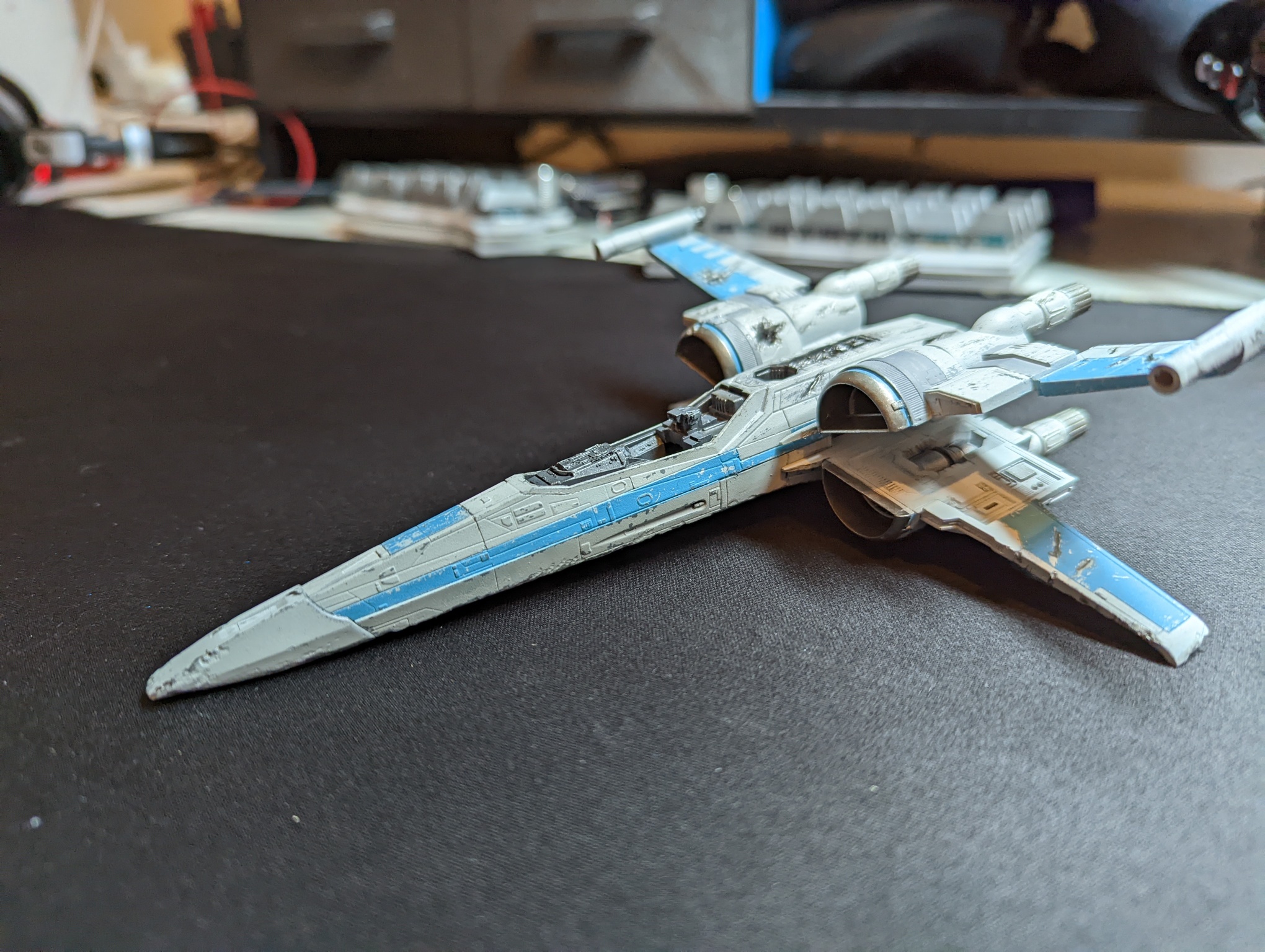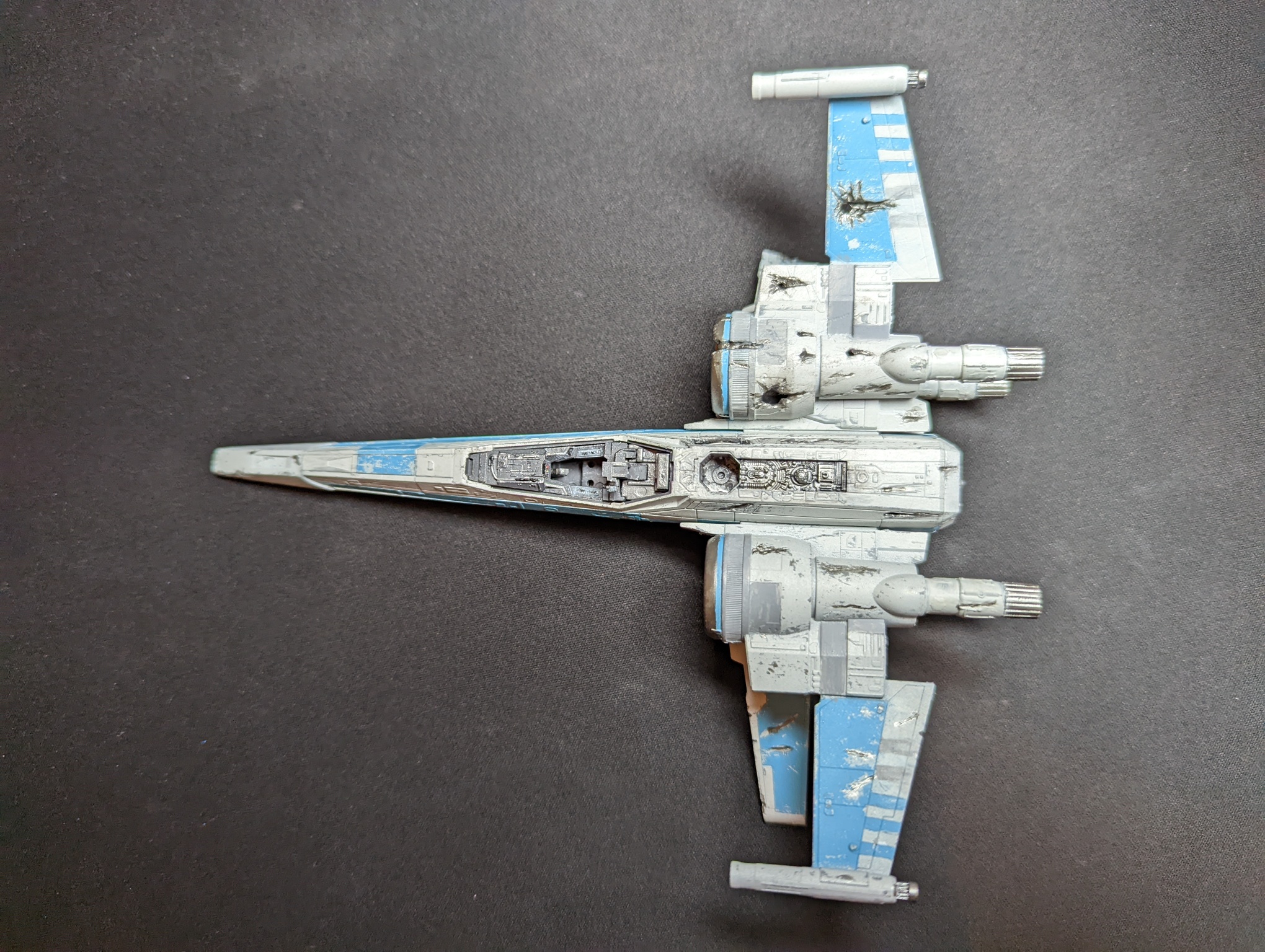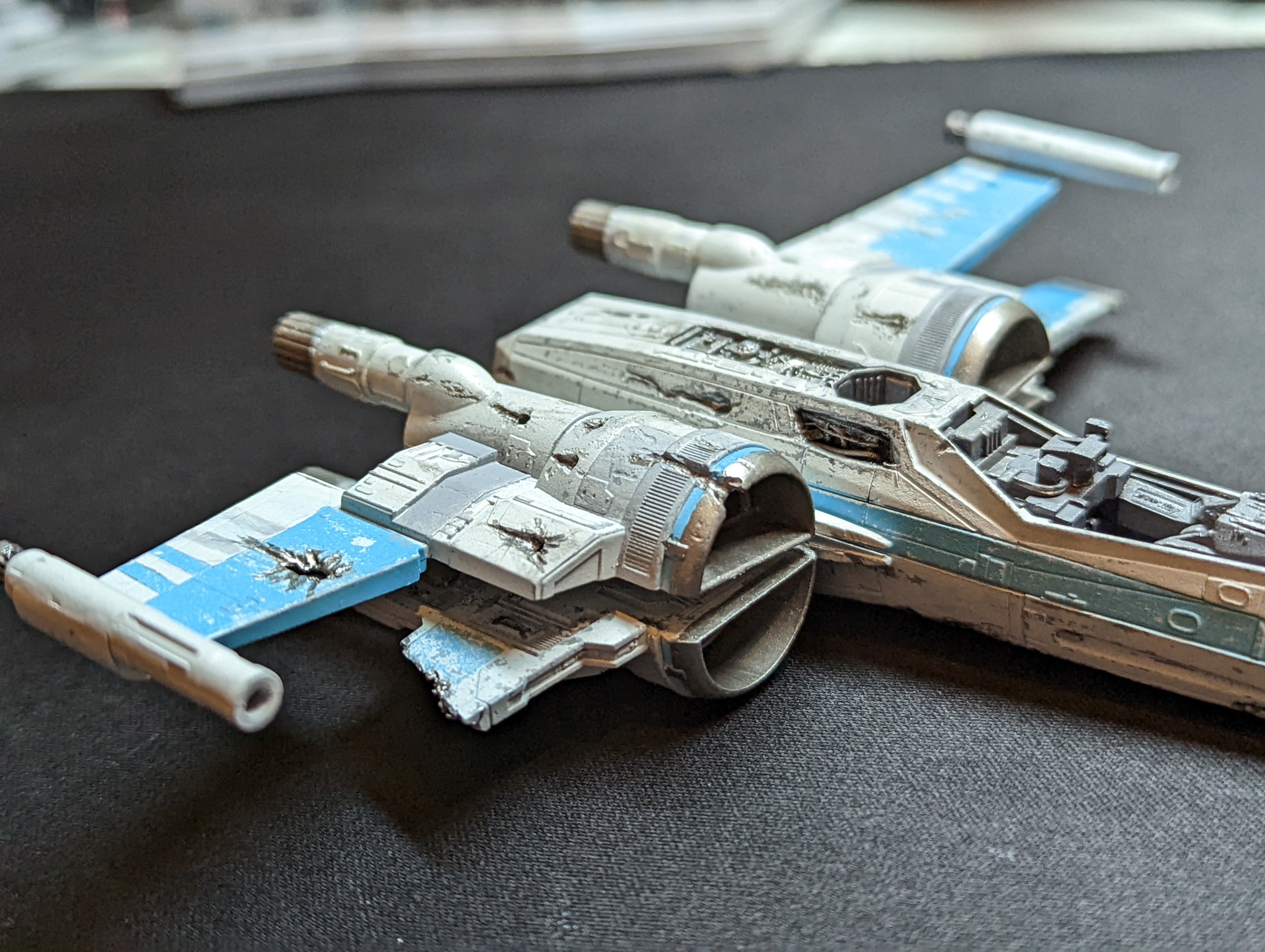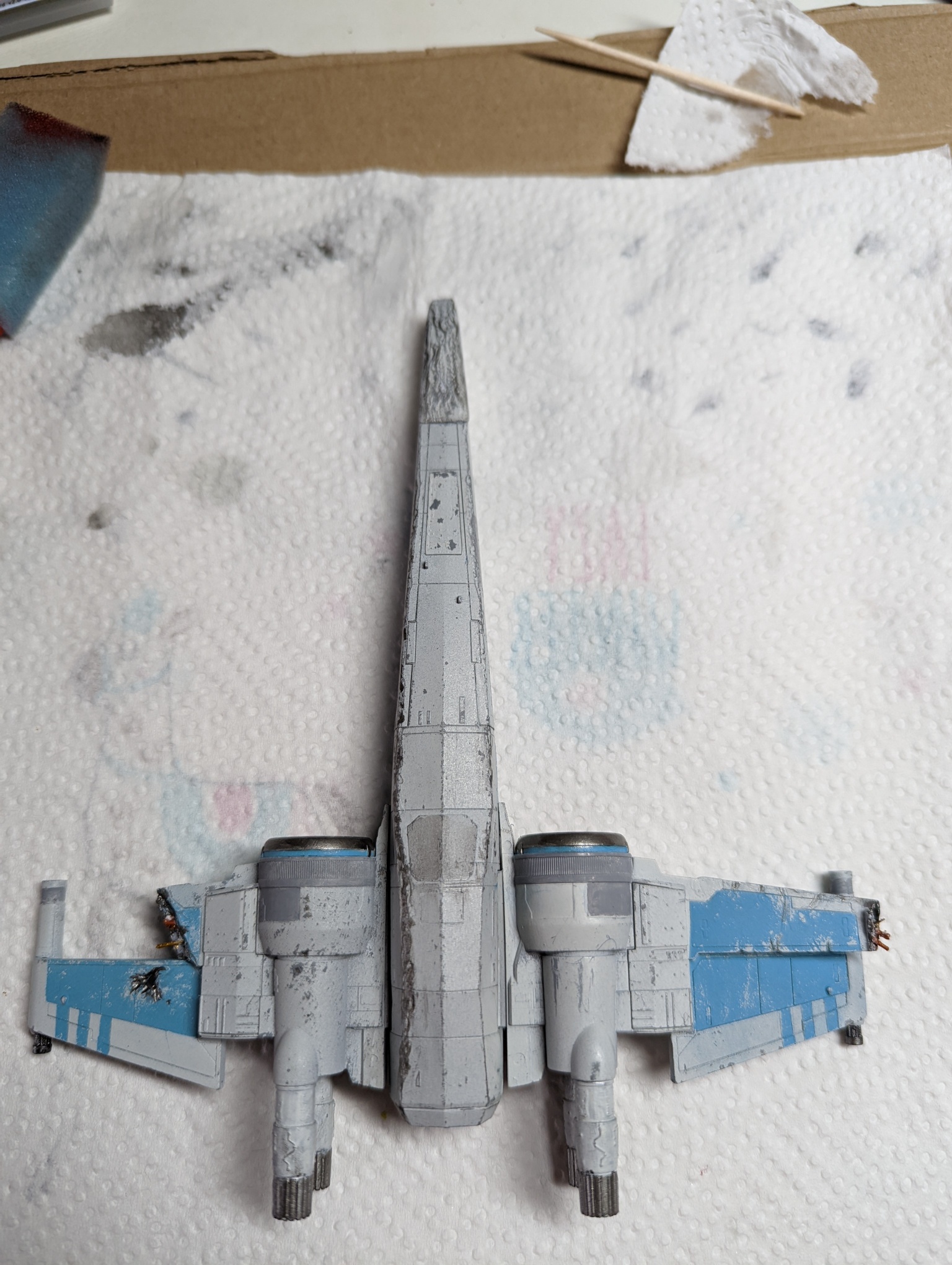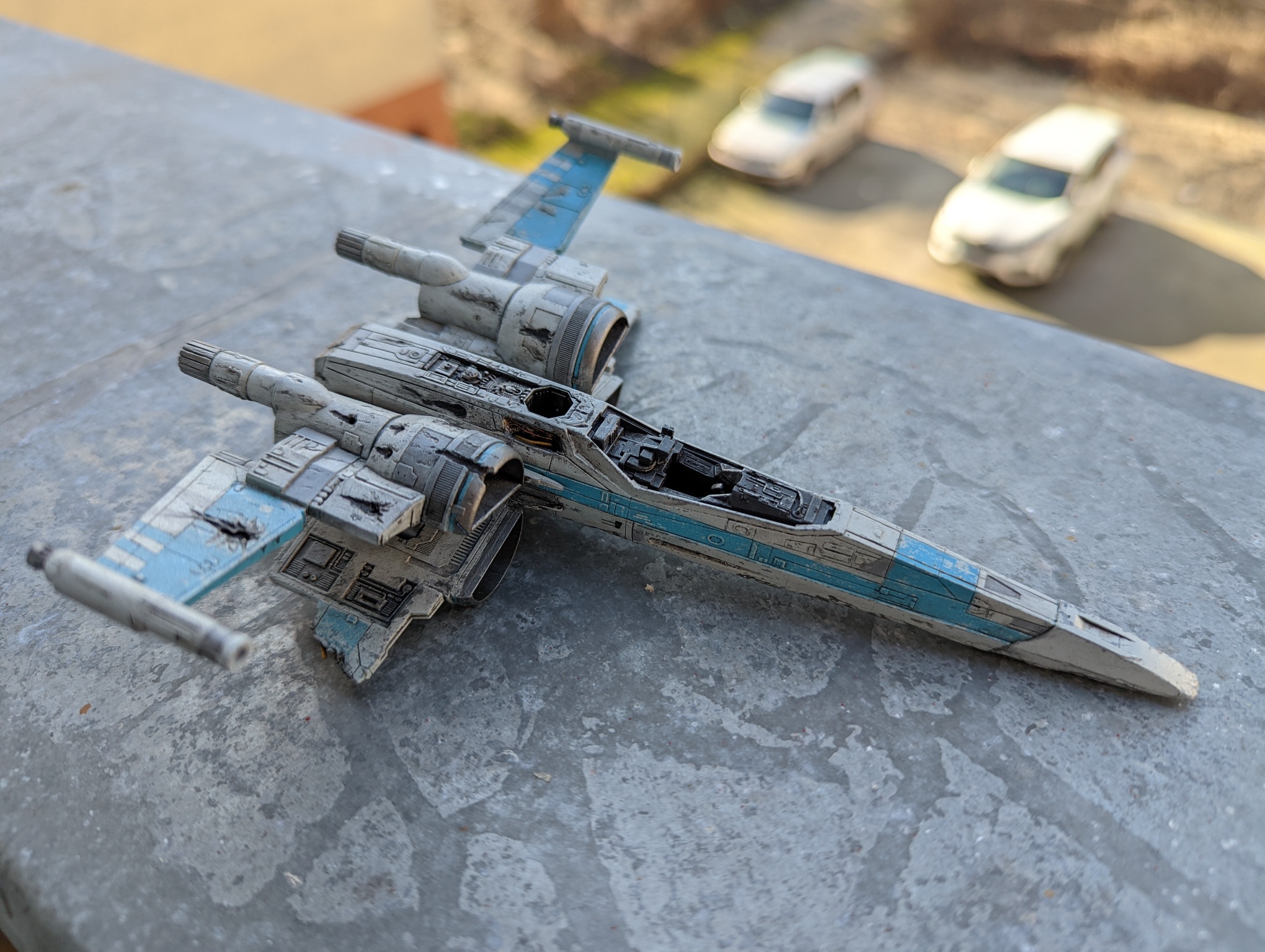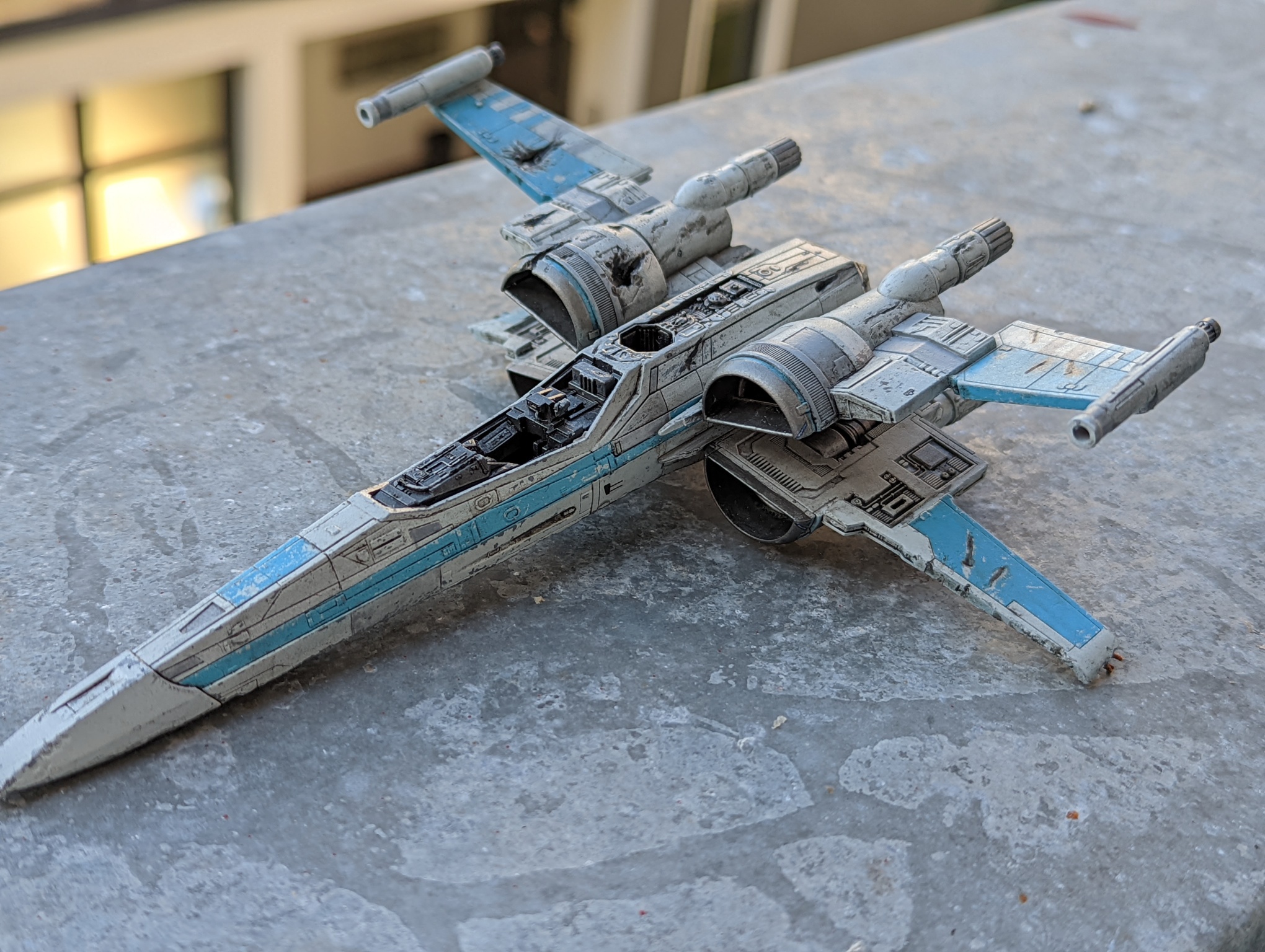 Building the terrain
As with my previous simple piece of terrain for the Gaslands vehicle, I have to mention the Youtube channel Boylei Hobby Time. I am basically trying to reproduce roughly his process.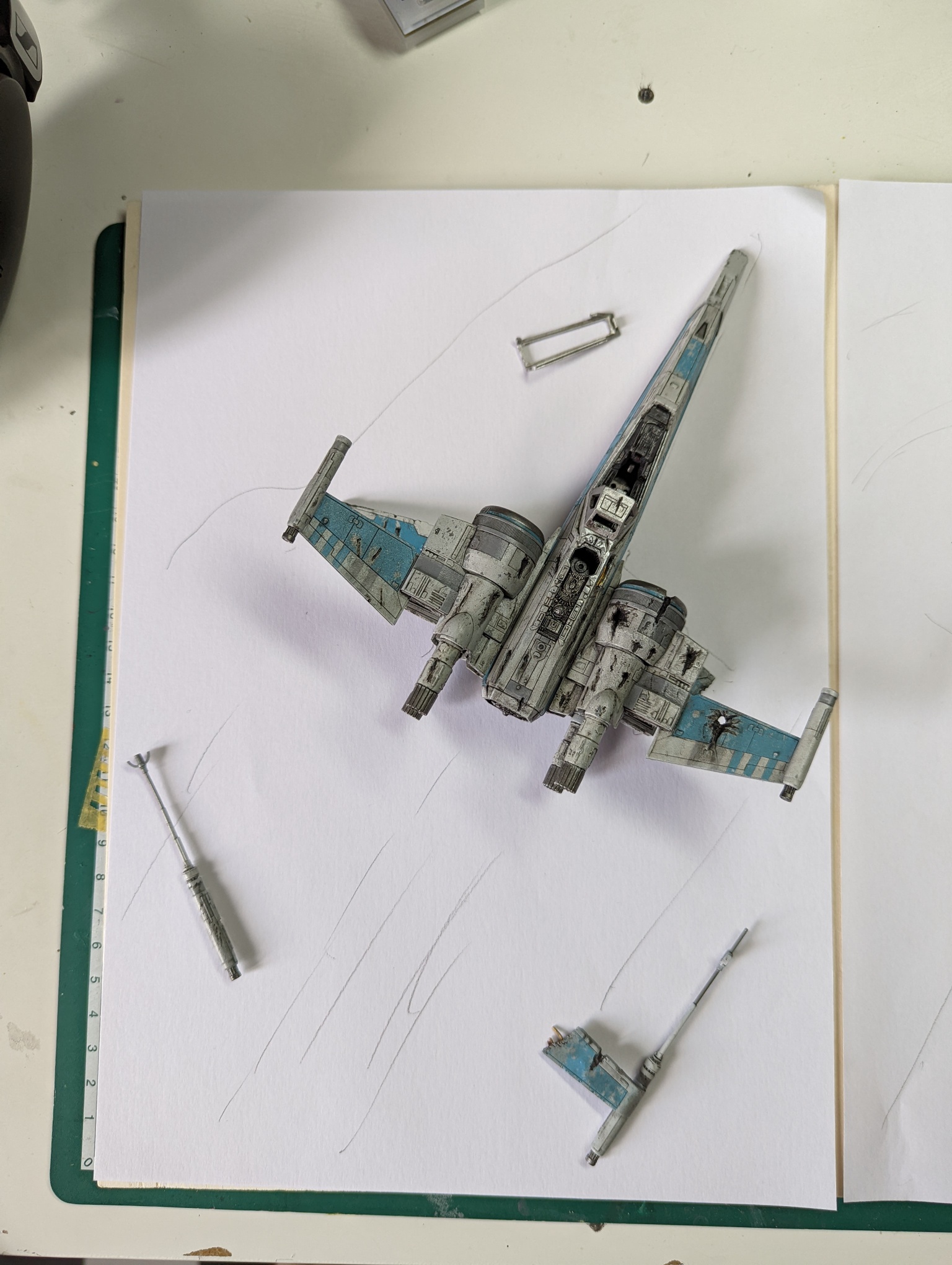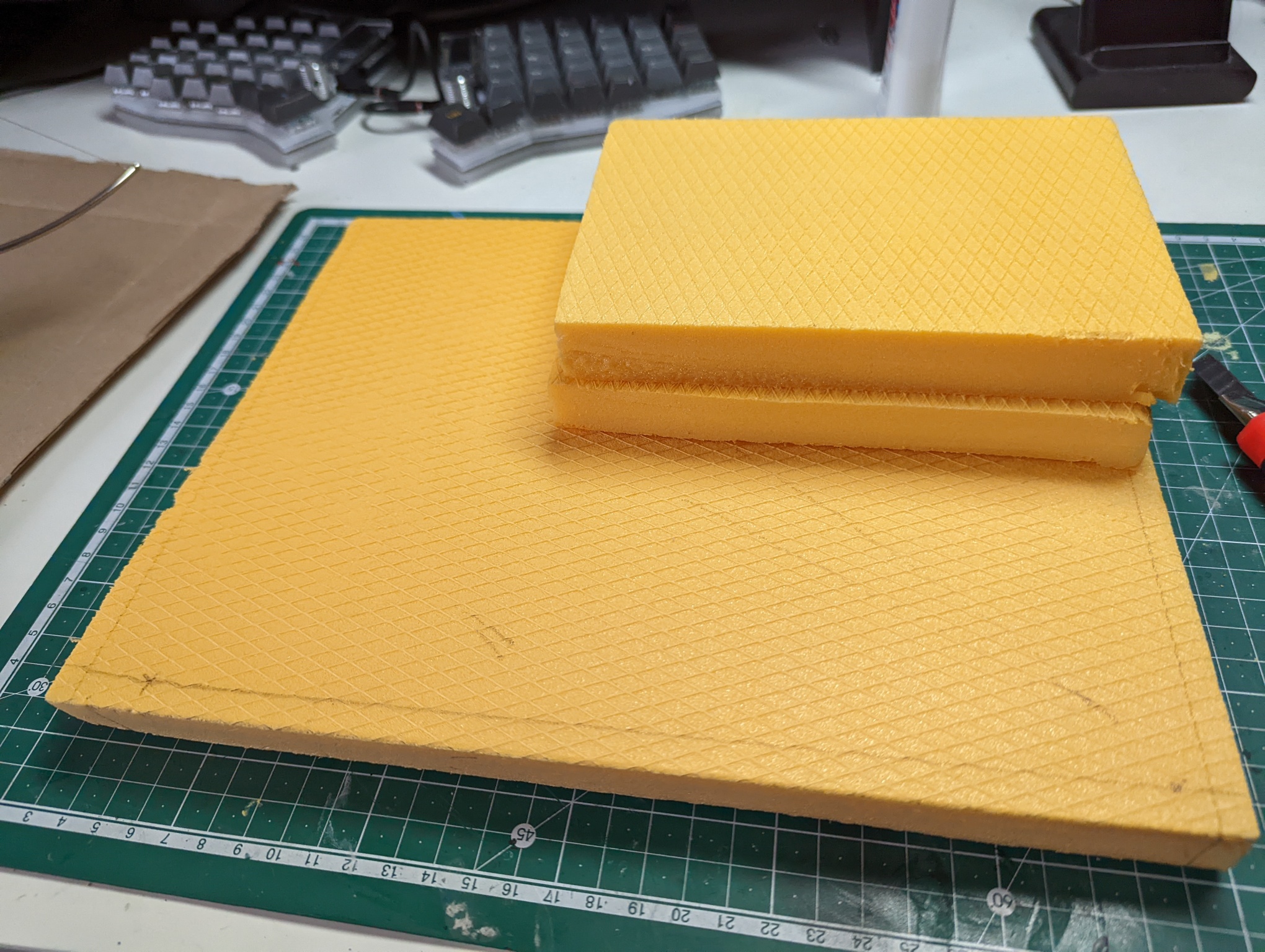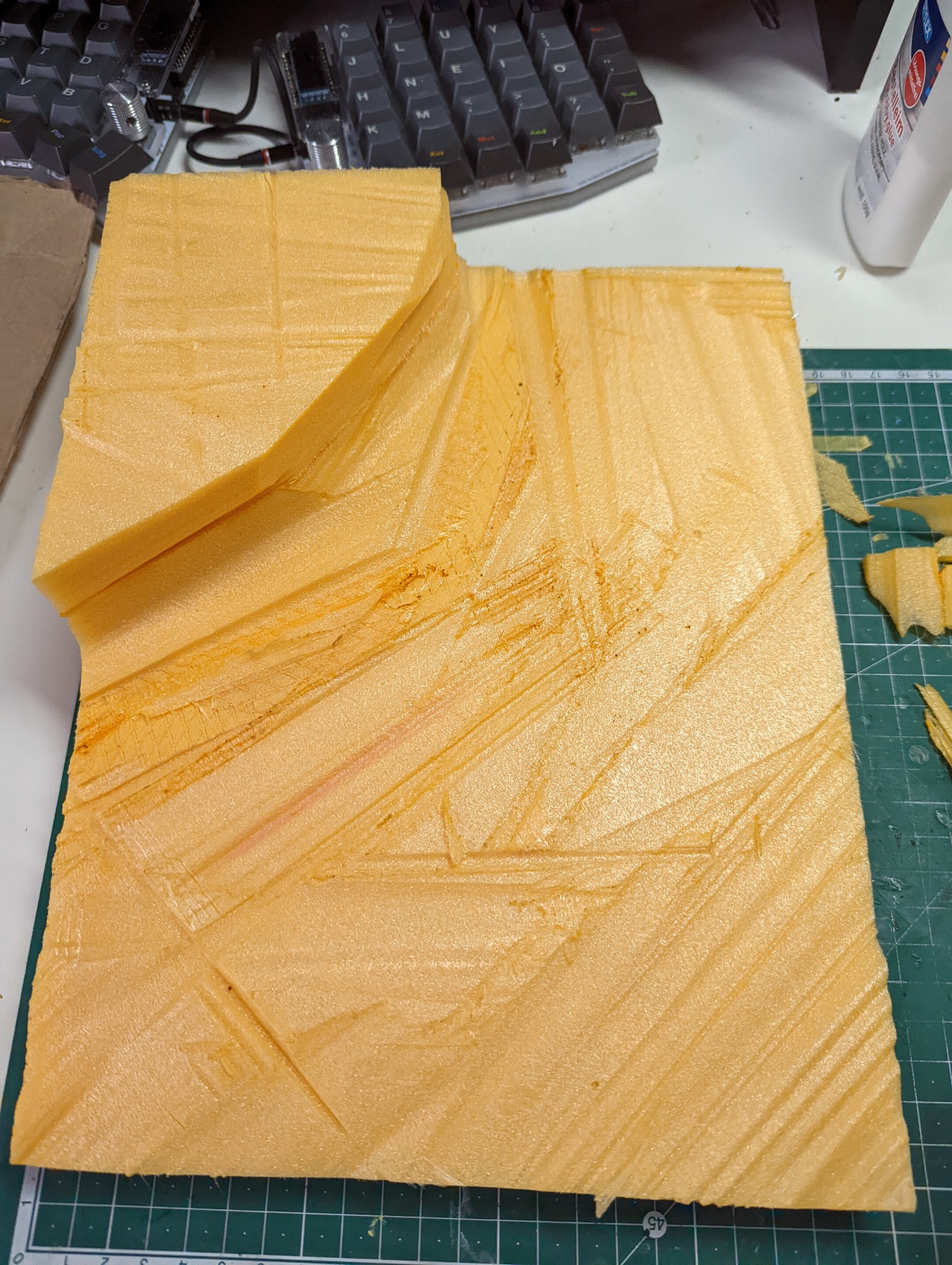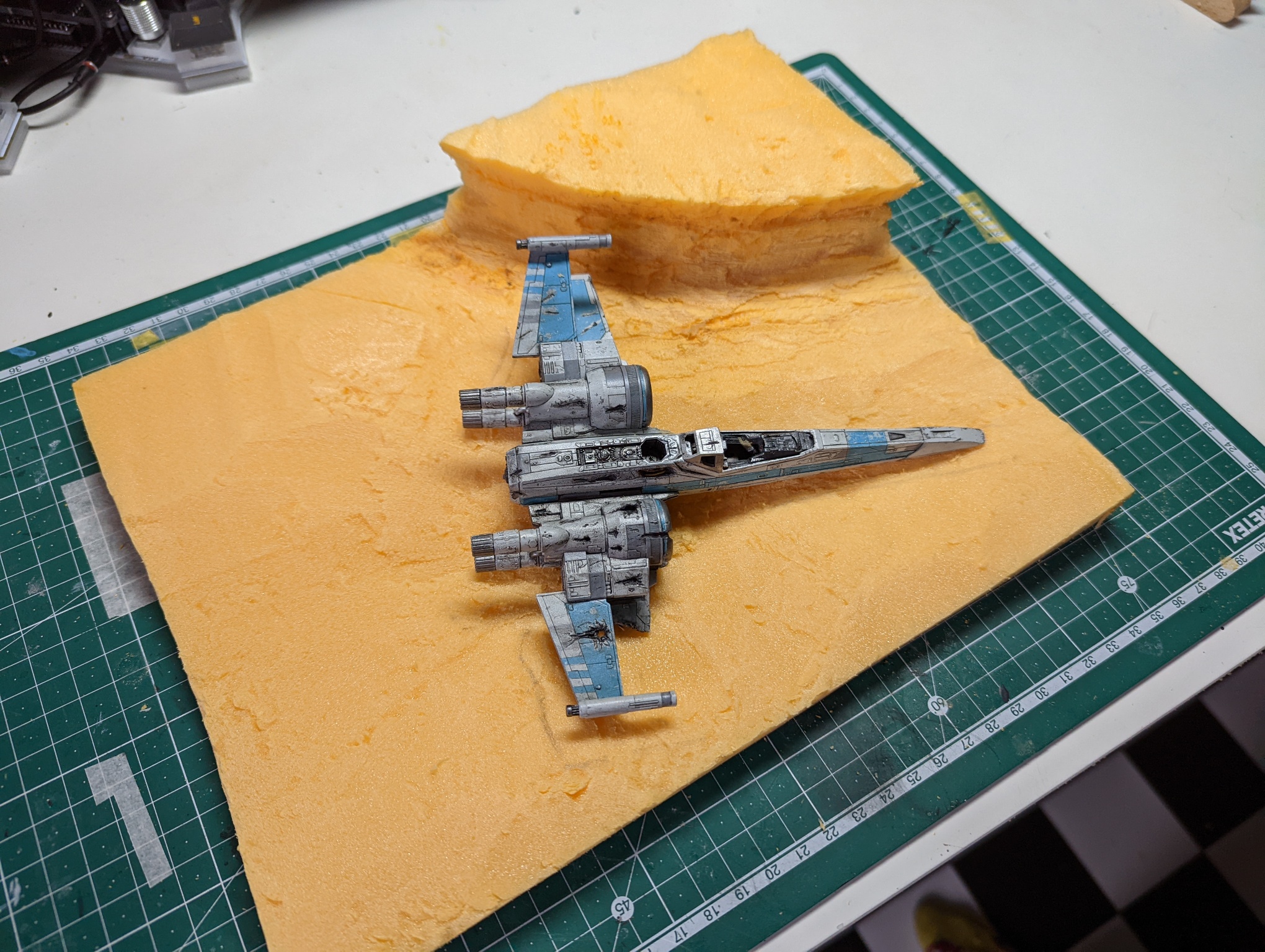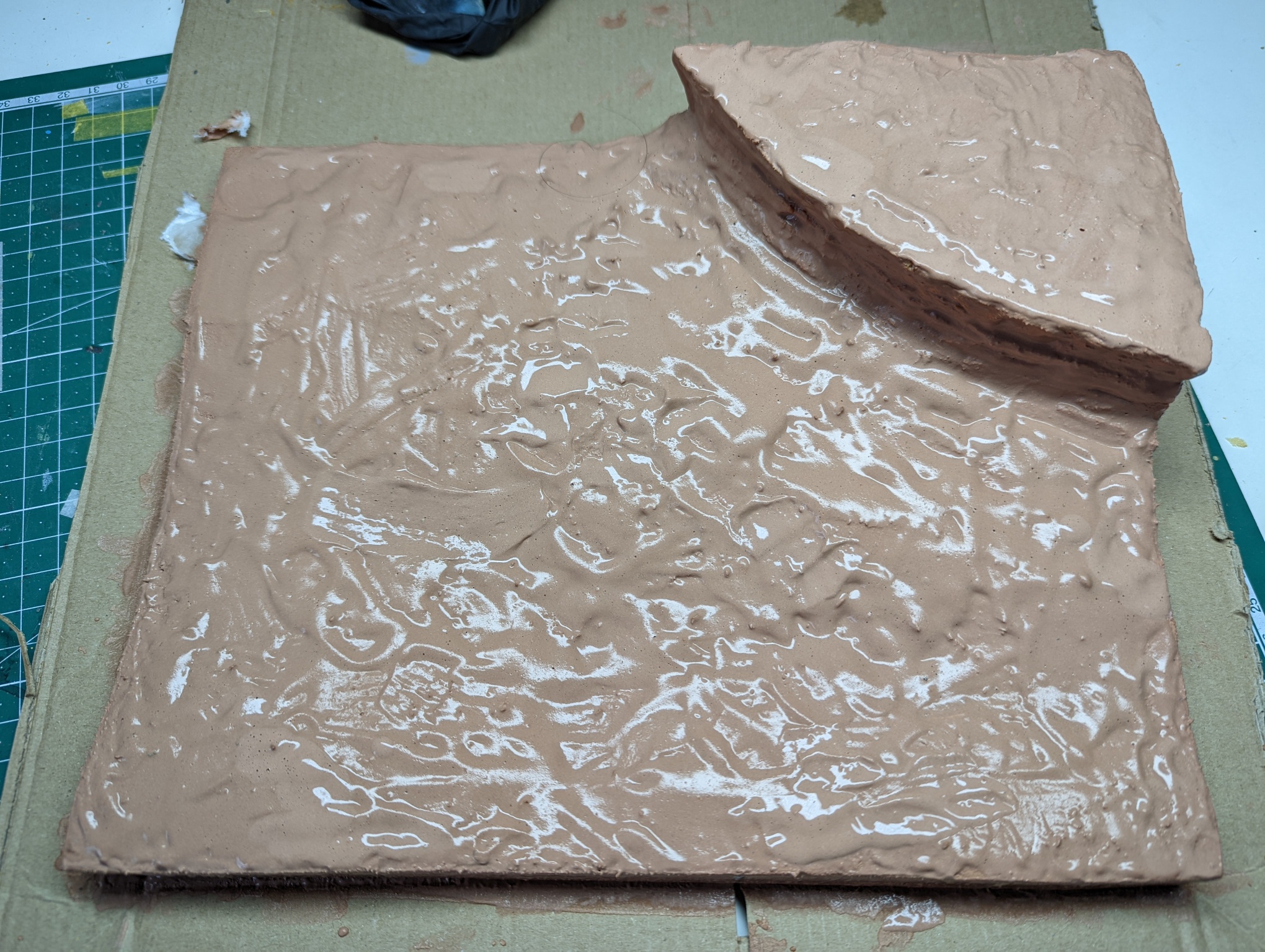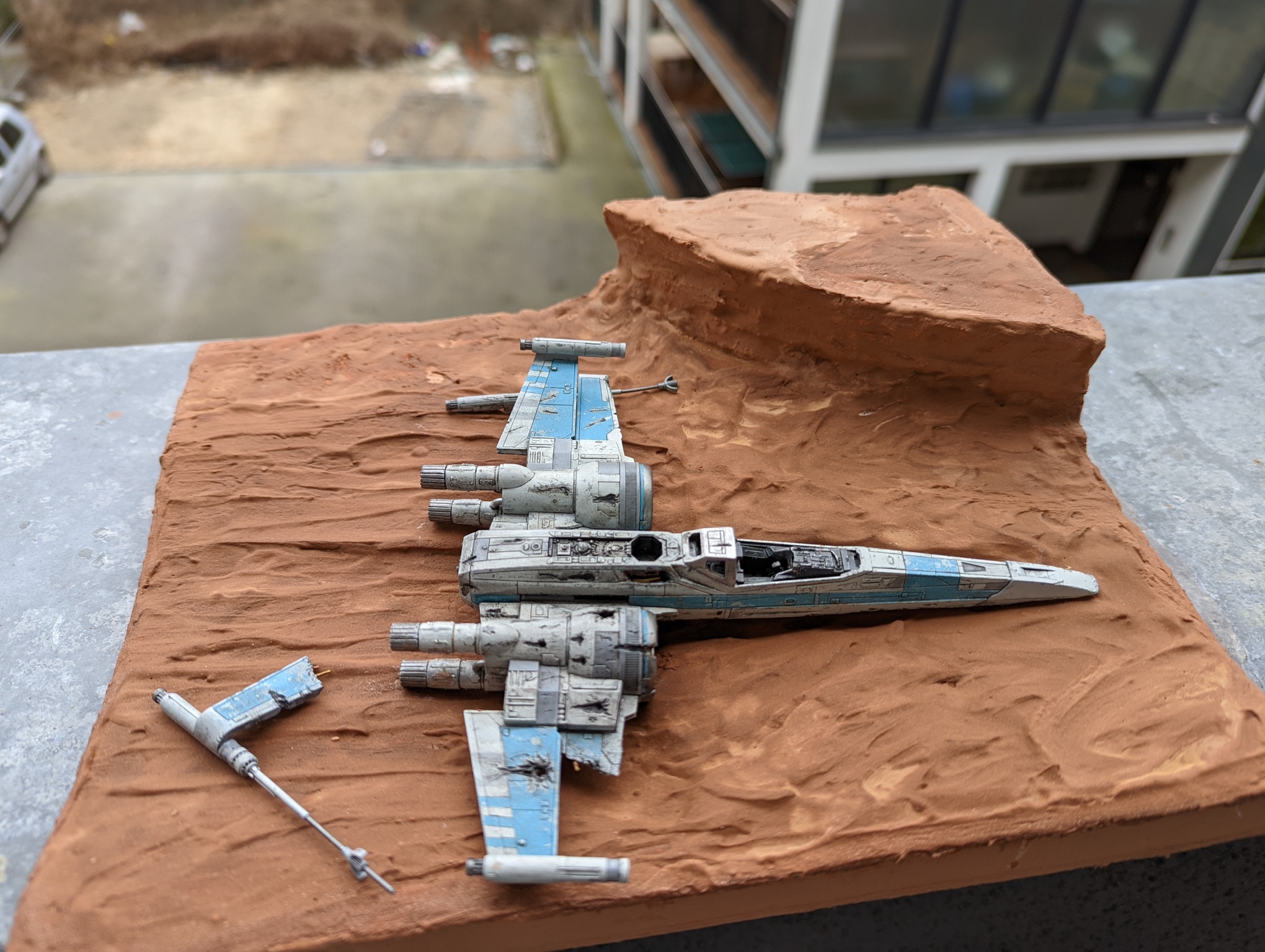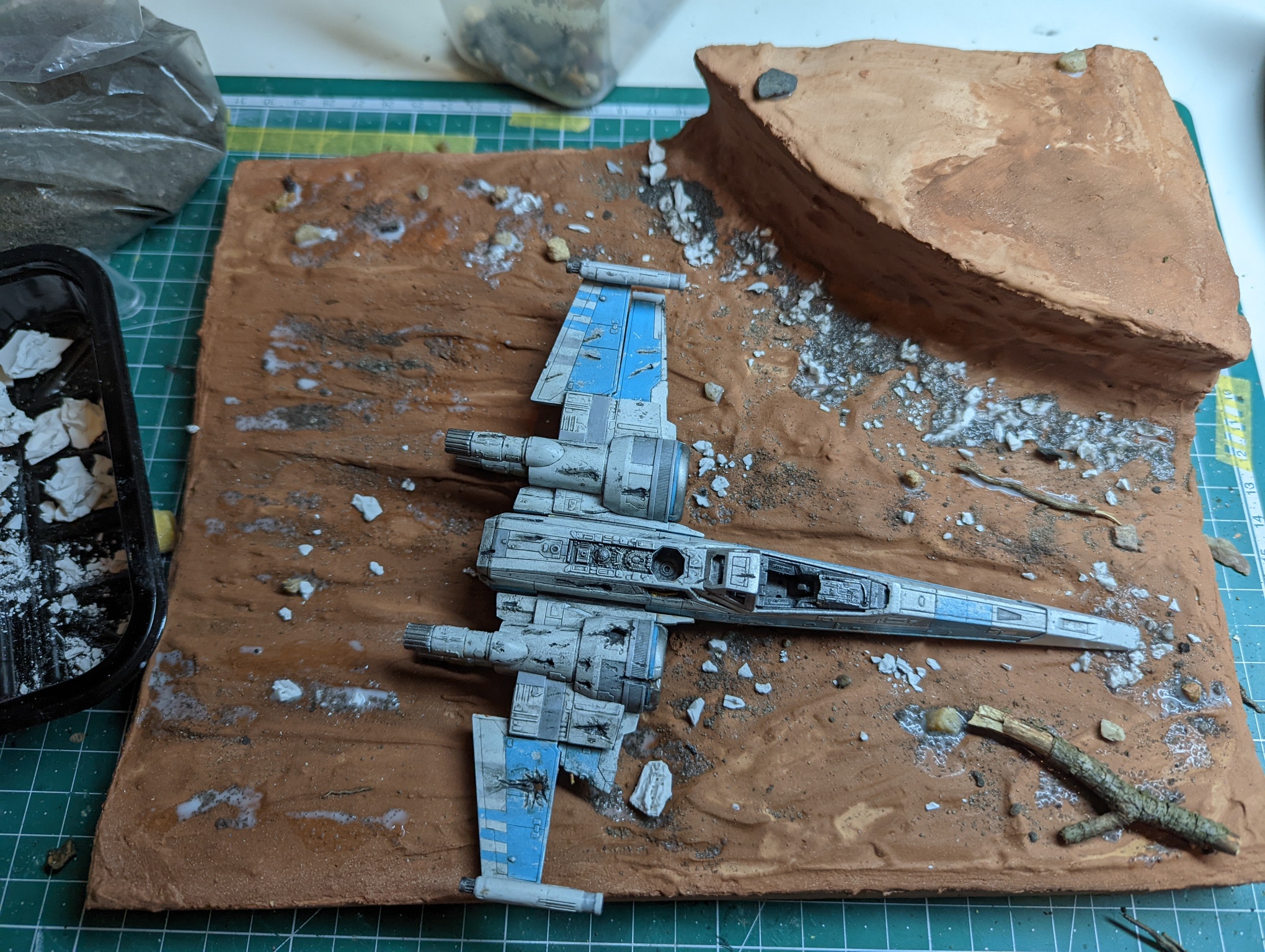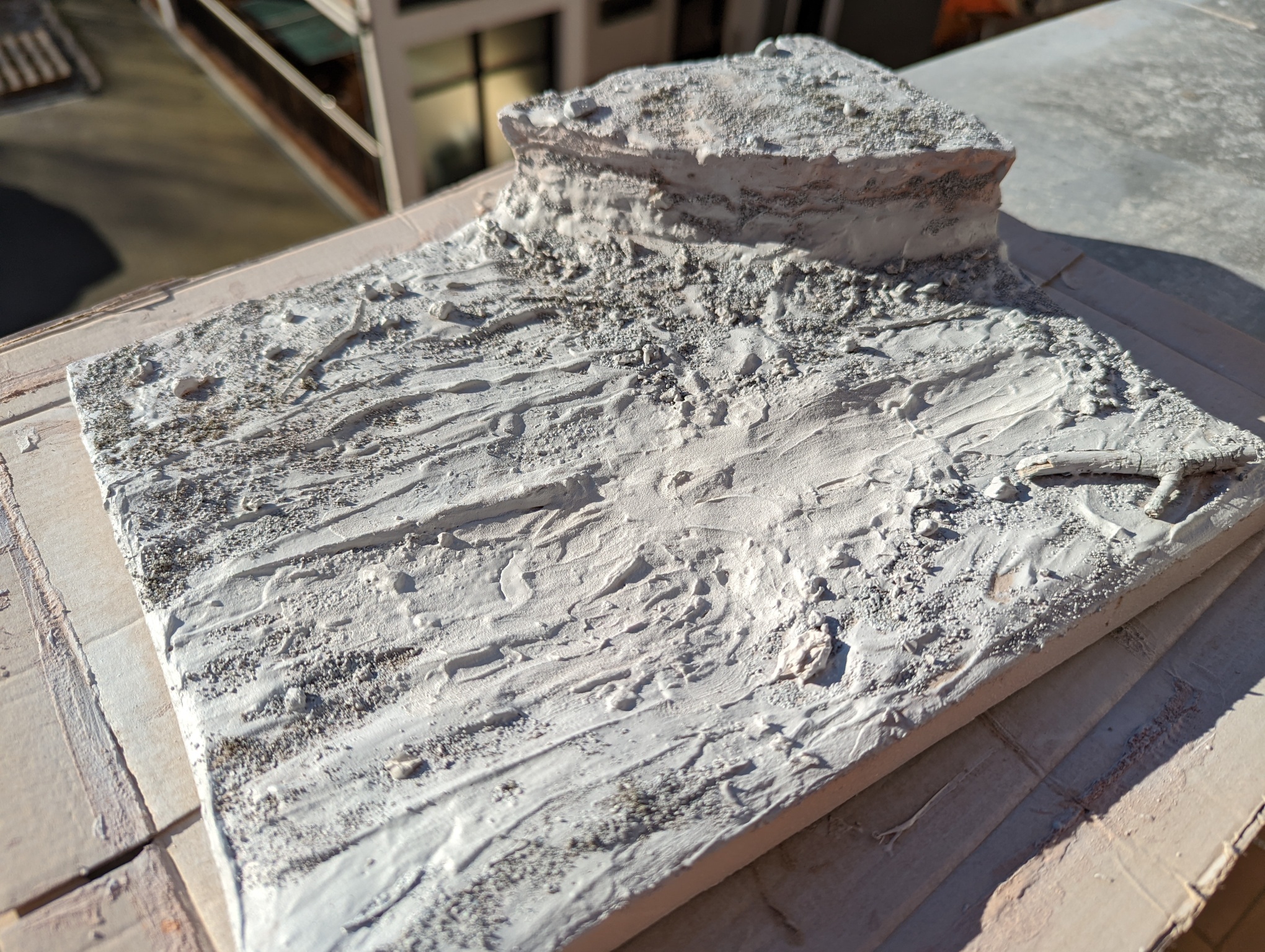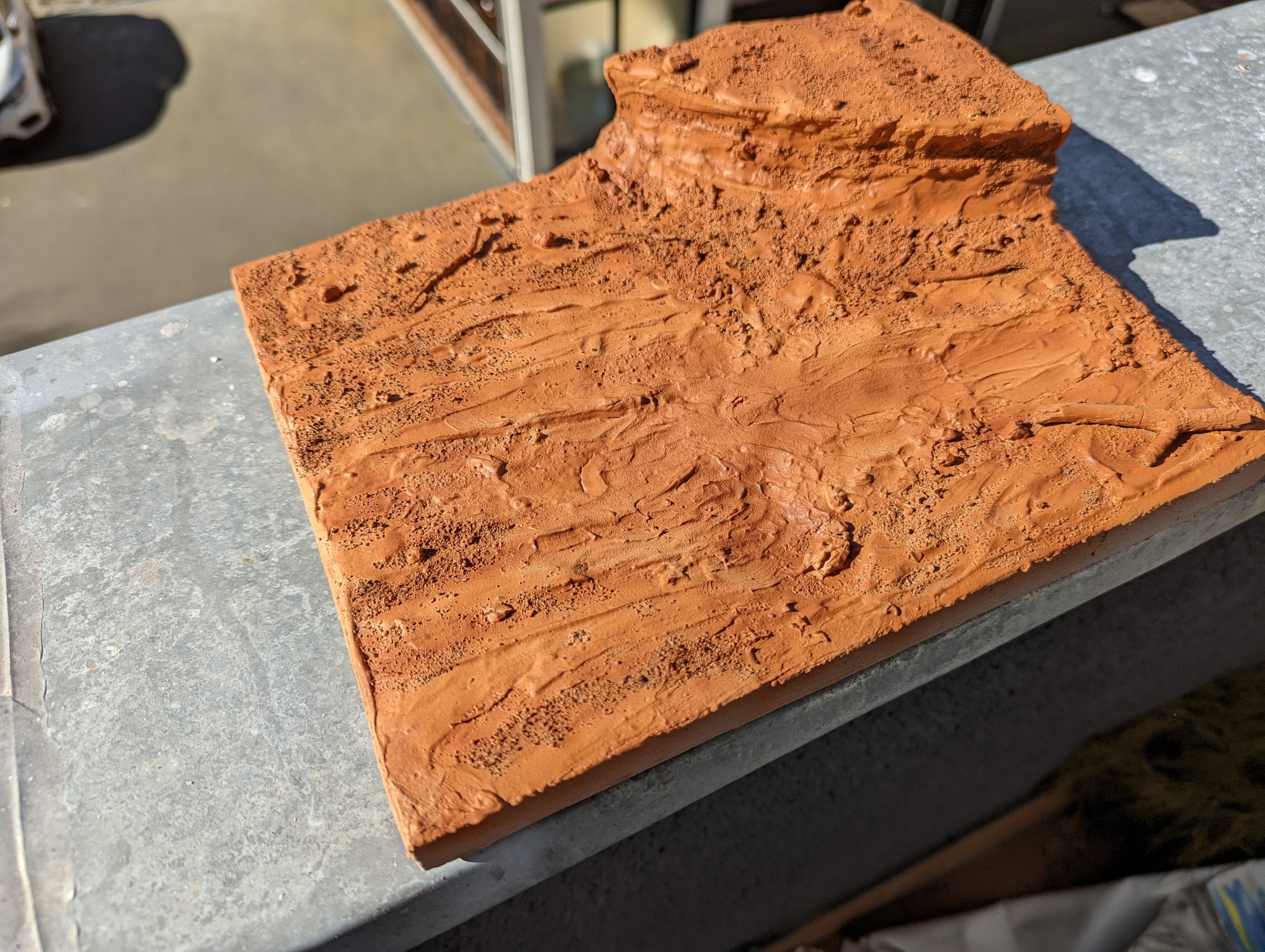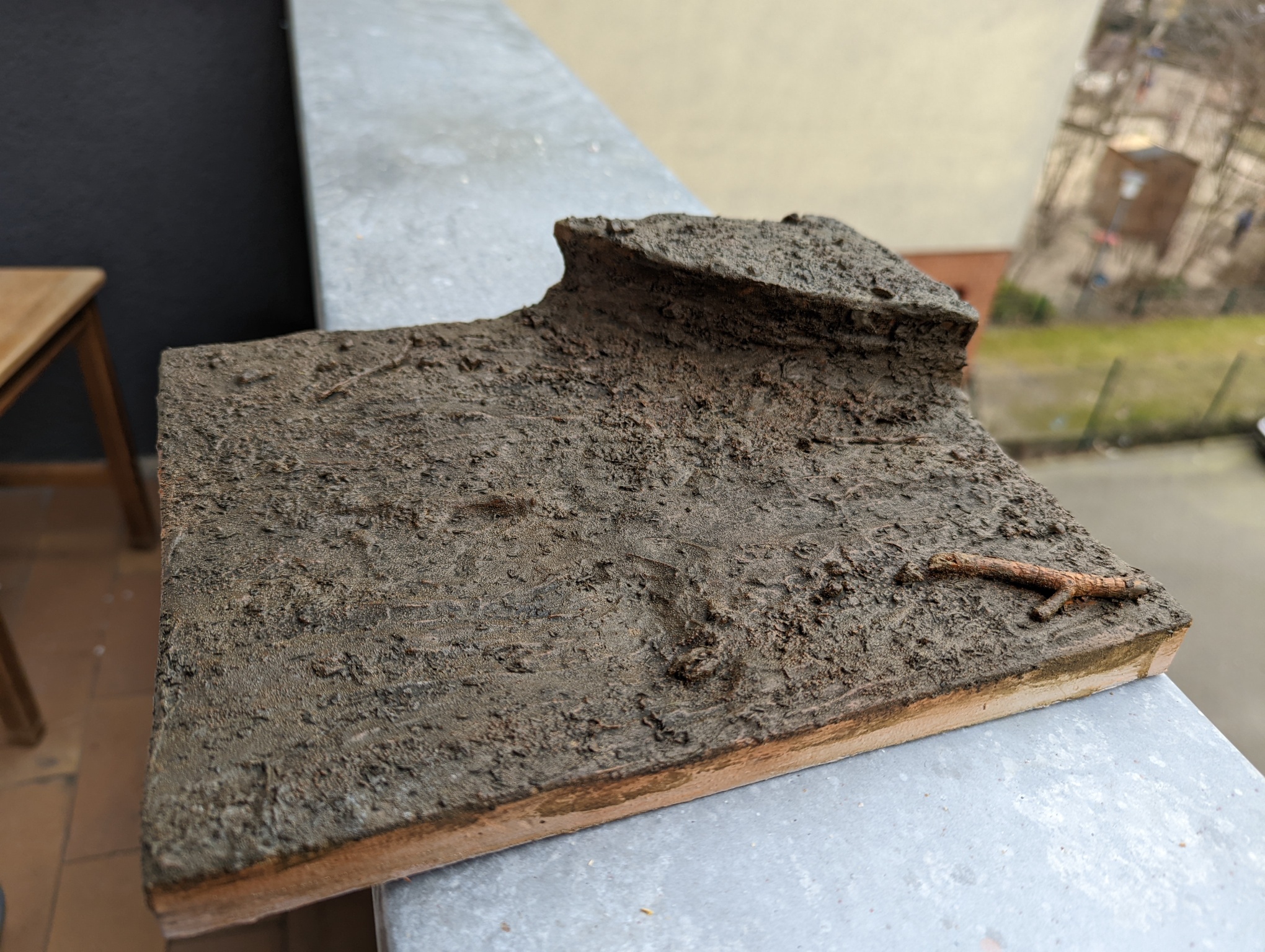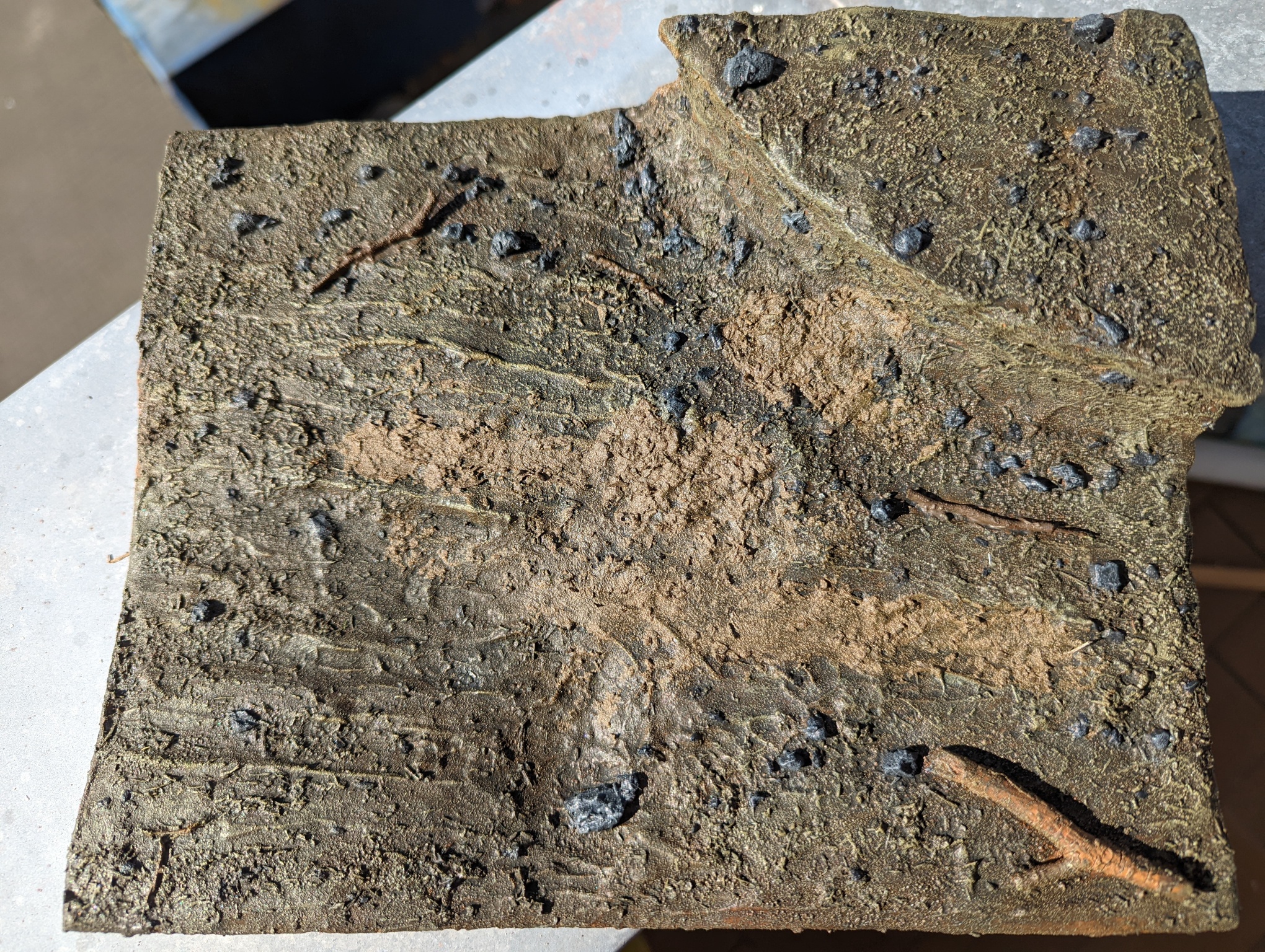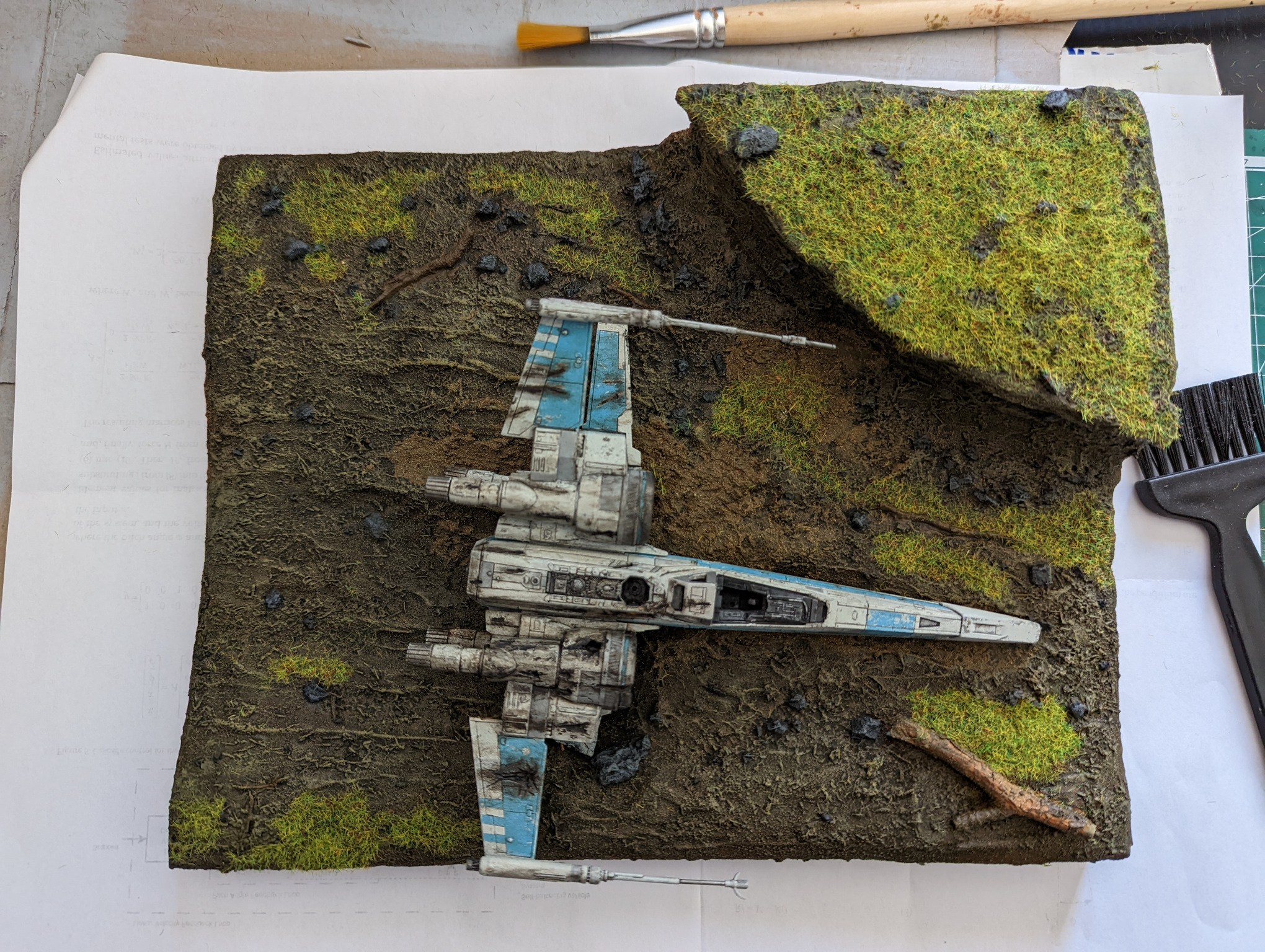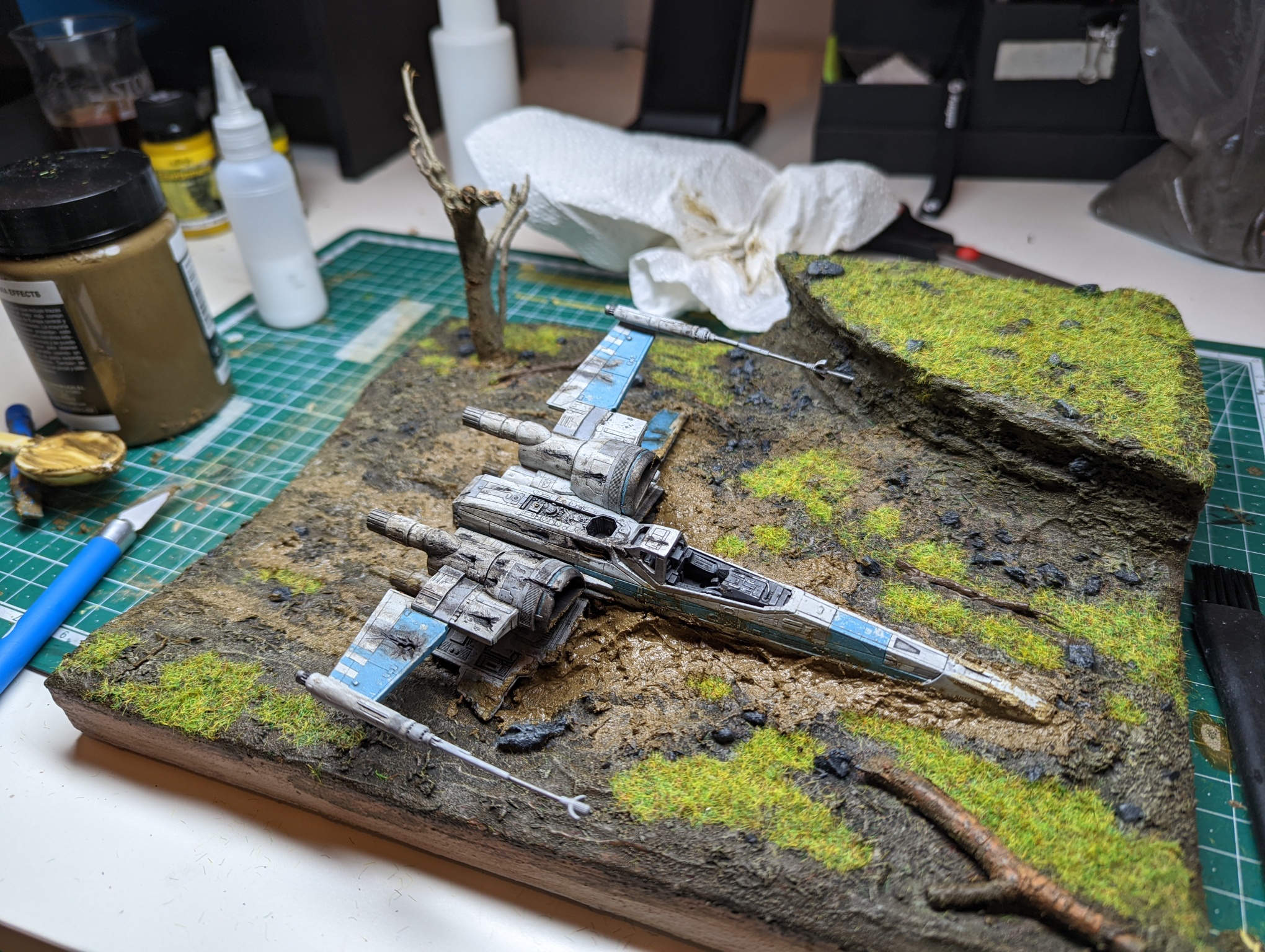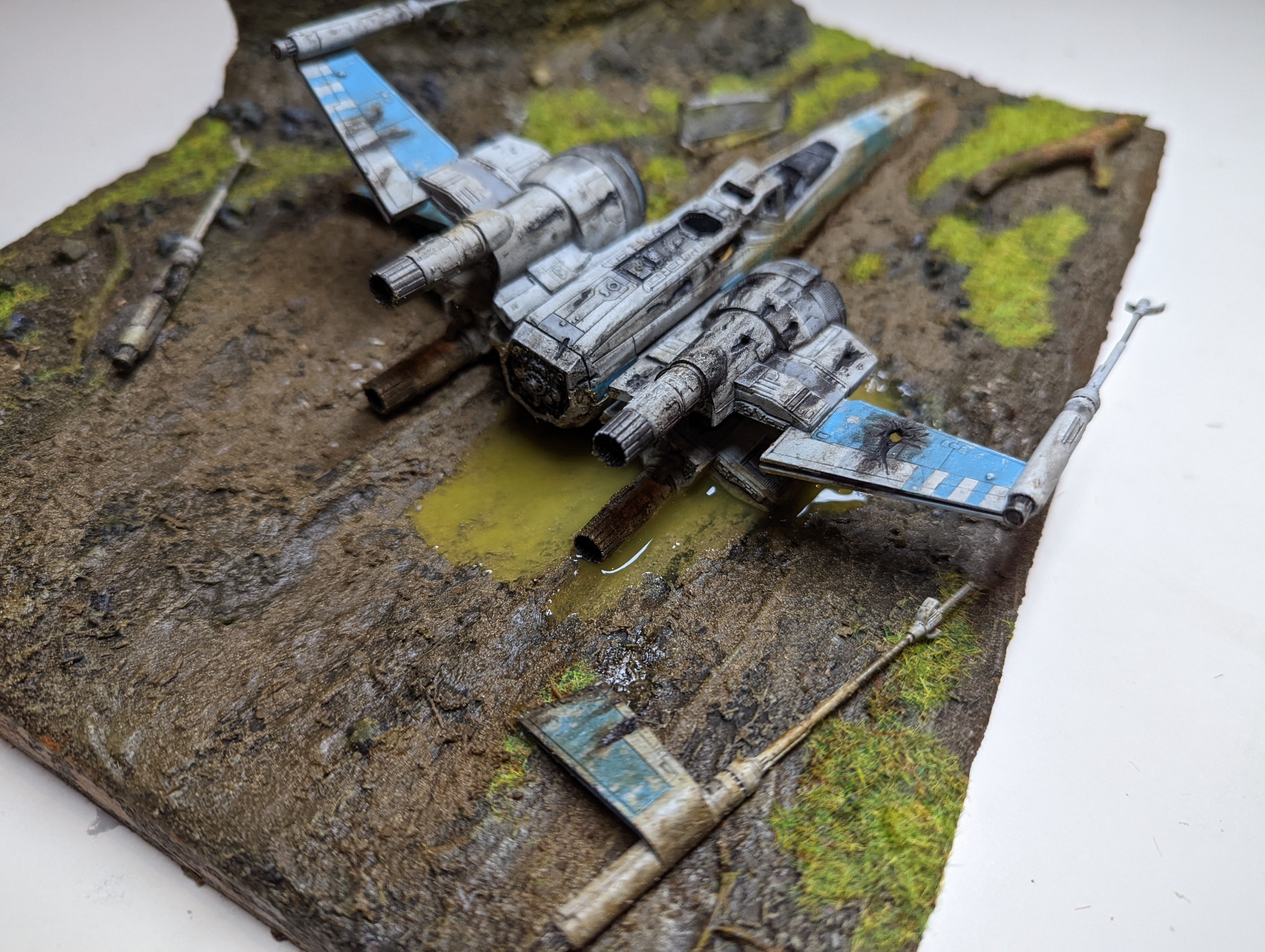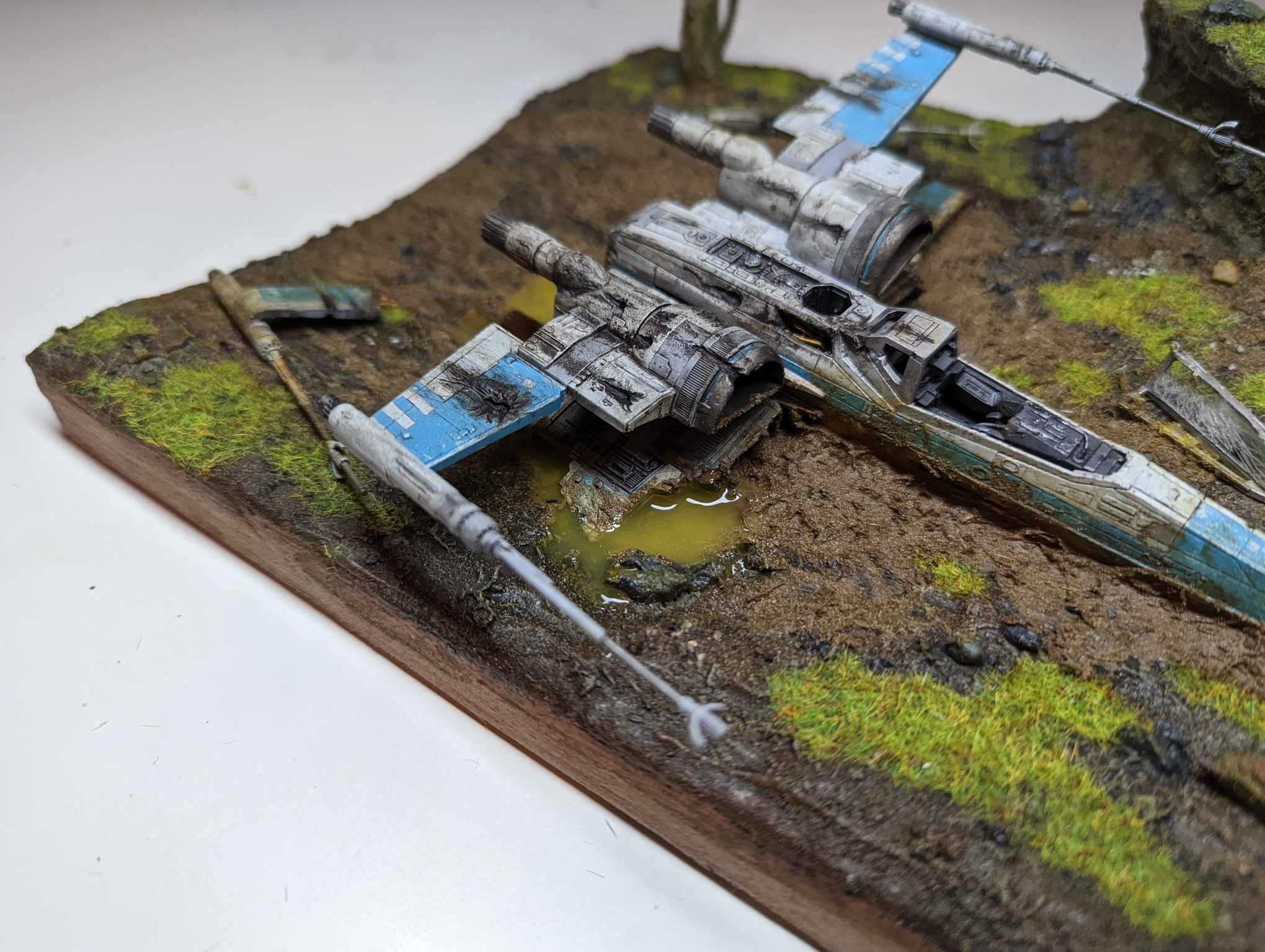 Finished
Beauty shots!
I am quite happy with the result. I tried a lot of new techniques and learned a lot. I am certainly going to continue creating dioramas and sceneries for my models.
What's next?
Now to decide which one of the kits sitting on my shelf is going to be the next one. AT-AT? AT-ST? B-Wing? Or Razor Crest? Don't know! If you are curious, I share progress on Twitter and Instagram