I was really happy with the snowspeeder model I have built, but I was unhappy with the stand included in the kit. I decided to try to build a piece of terrain and create simple scenery.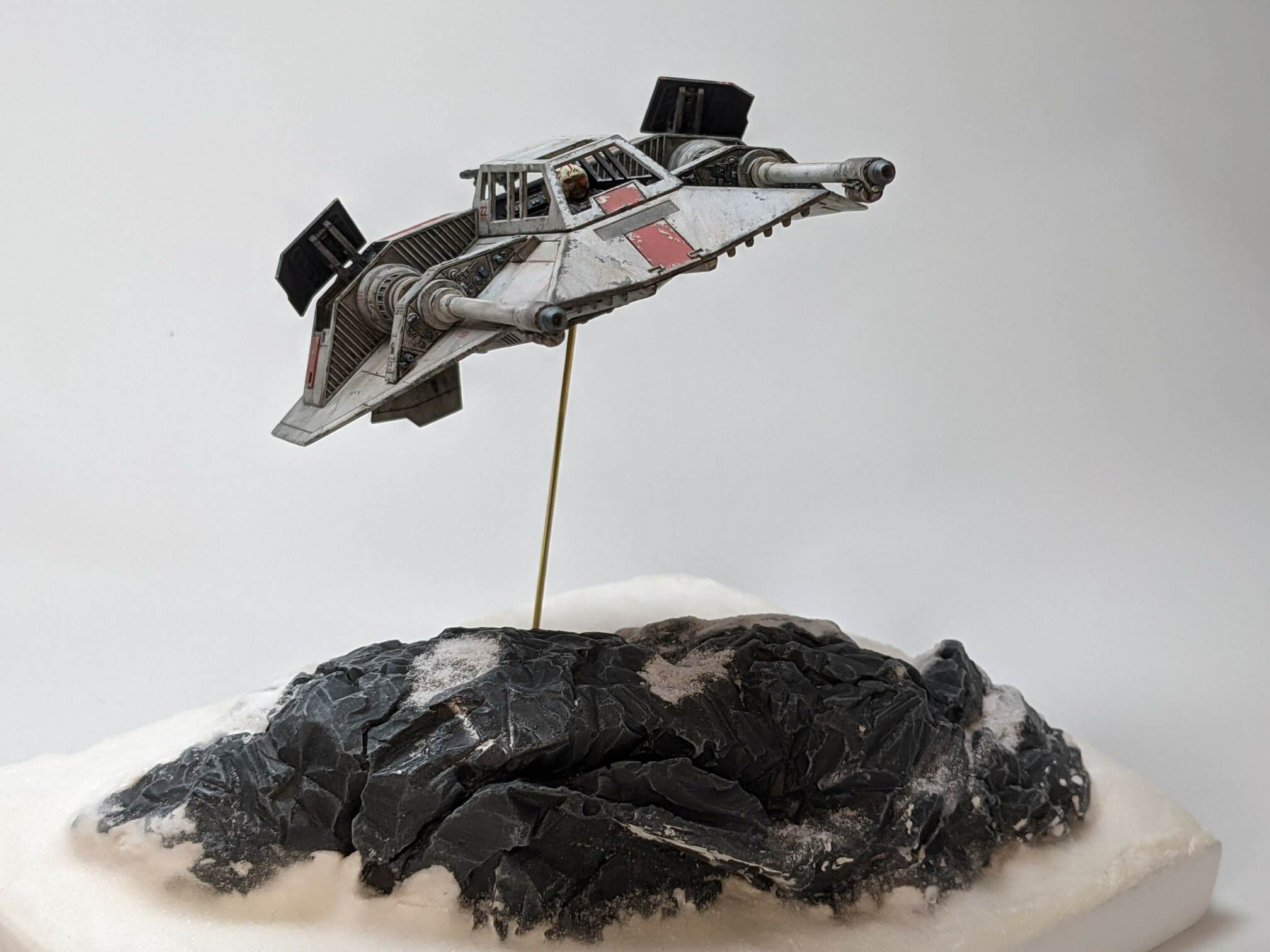 This was my first attempt to build a diorama and piece of terrain. My inspiration comes from the scene in Star Wars Episode V where snowspeeders are flying over Hoth and searching for Luke and Han. There are several shots where they fly low over a snowy terrain with rocks poking through the snow here and there.
I have used only a few materials:
plaster
aluminium foil to create moulds for rocks
piece of wood as a base
Mod Podge and baking soda for snow
brass rod to mount the model
Build log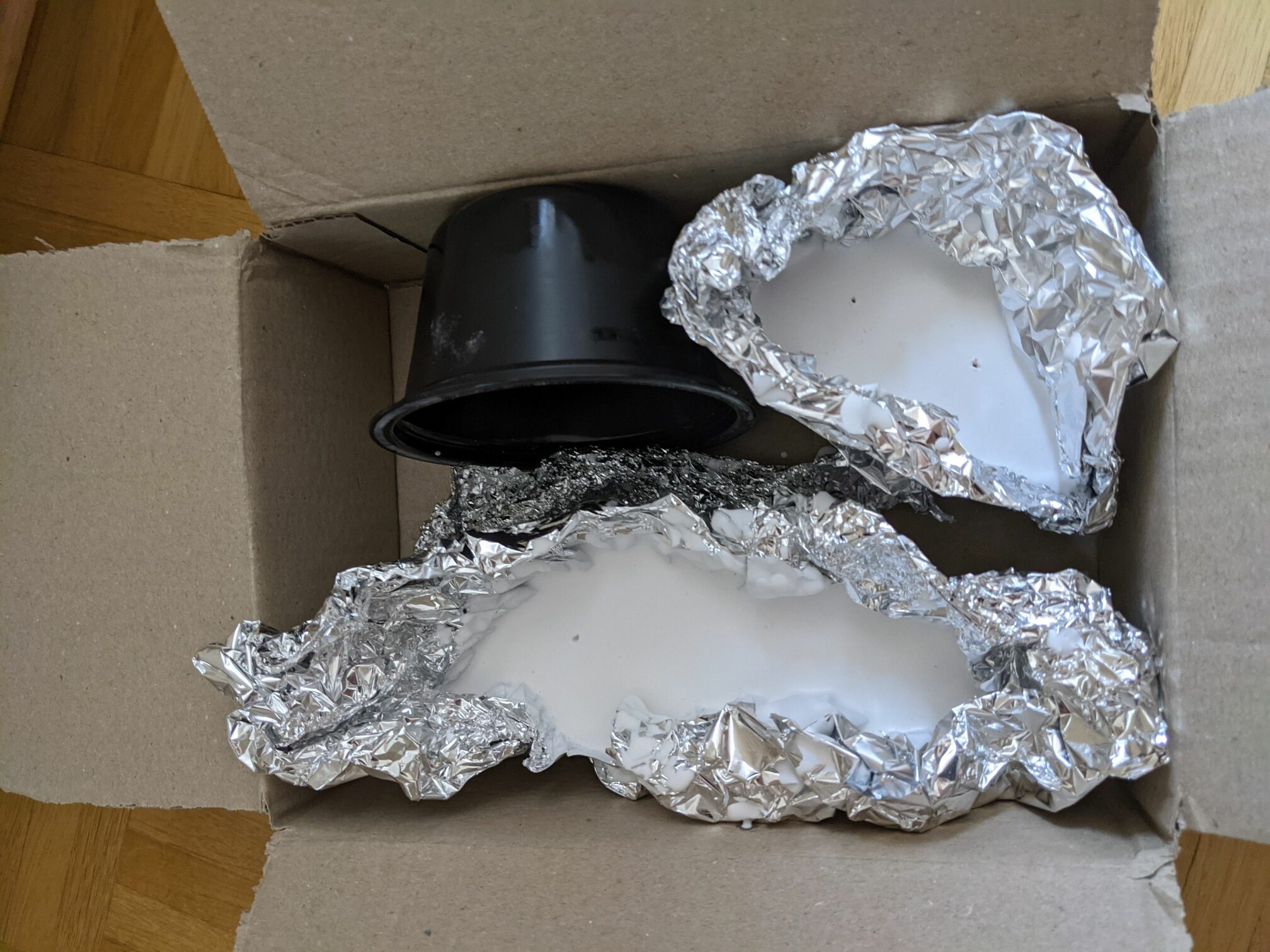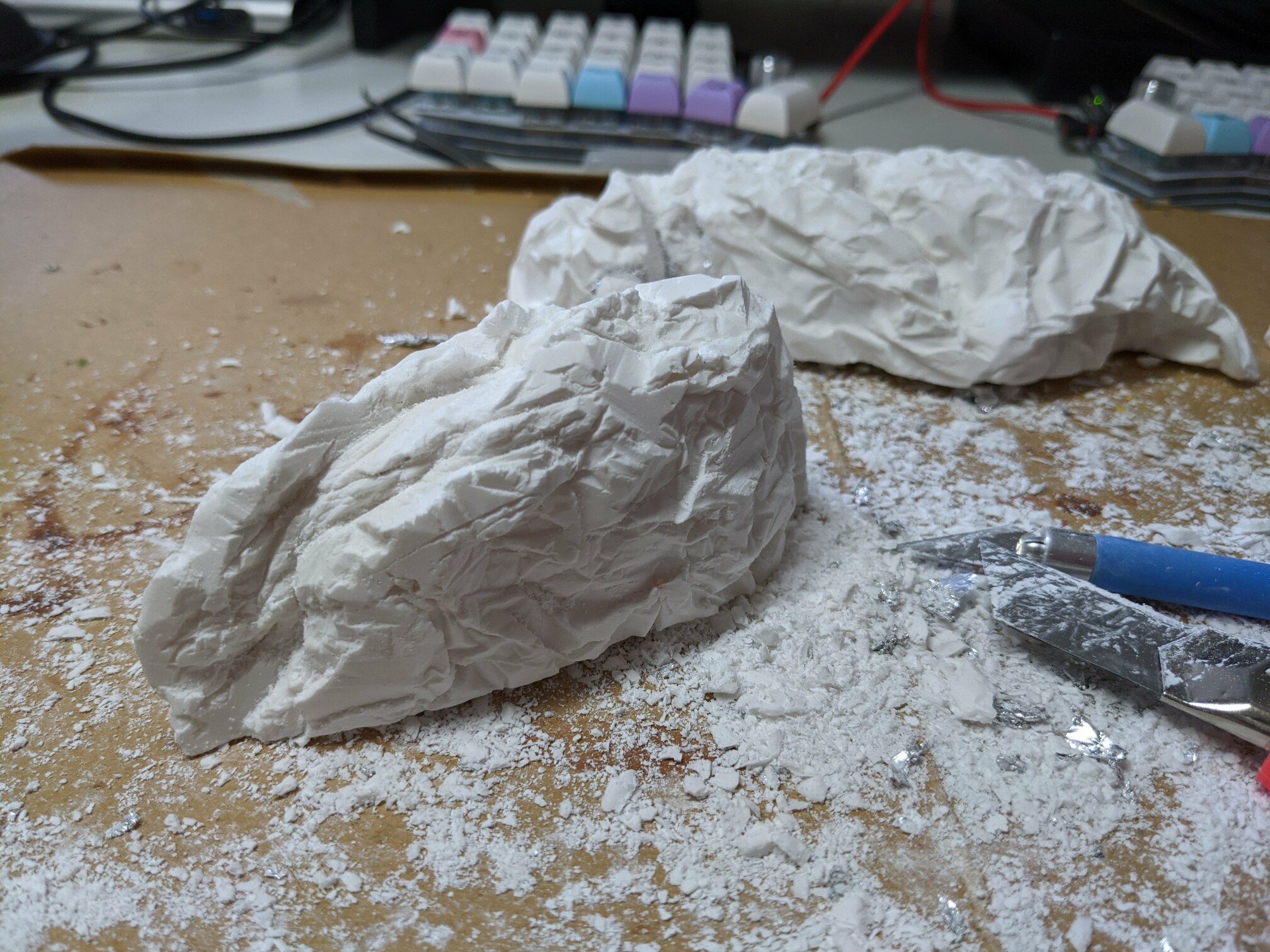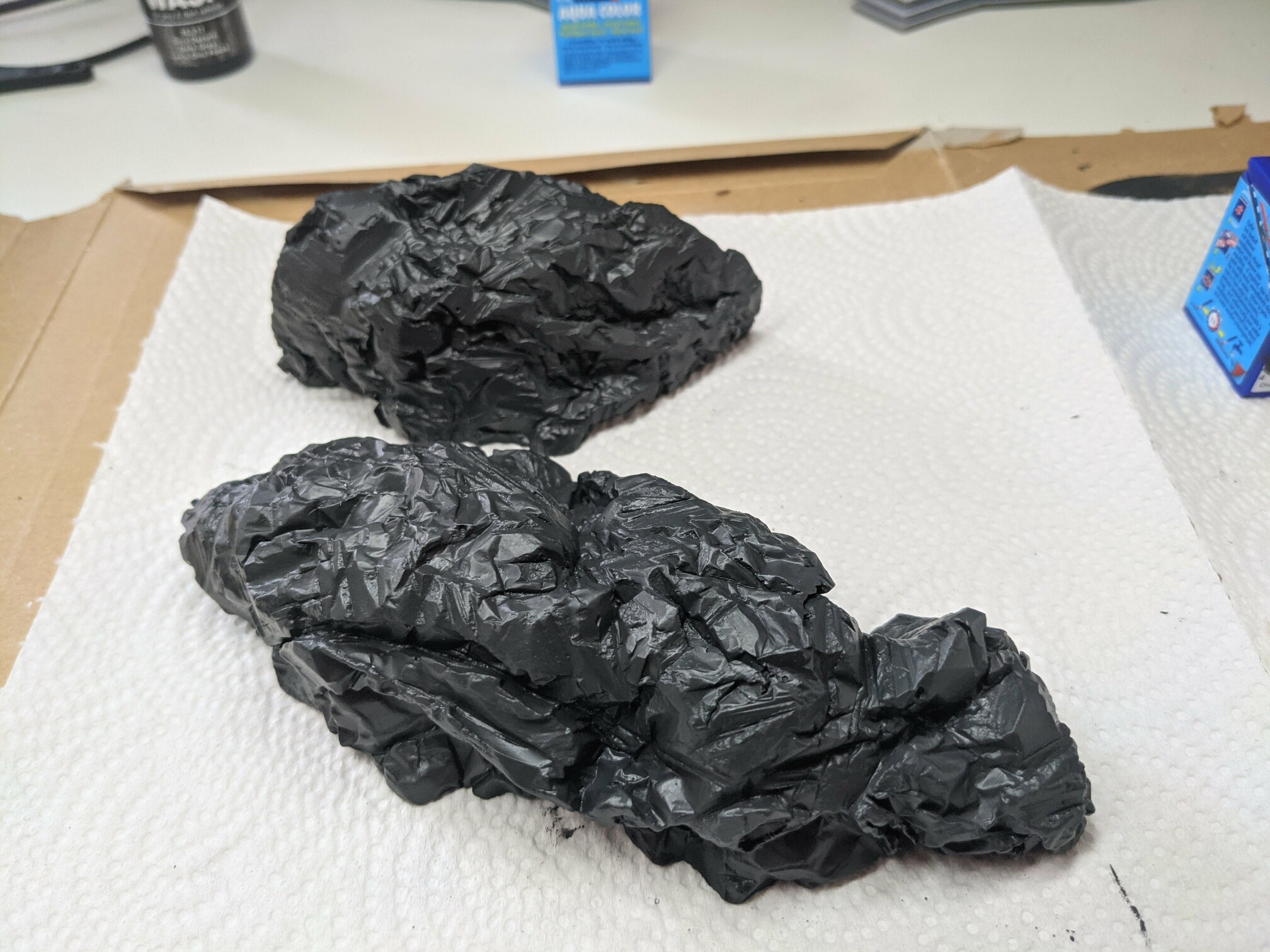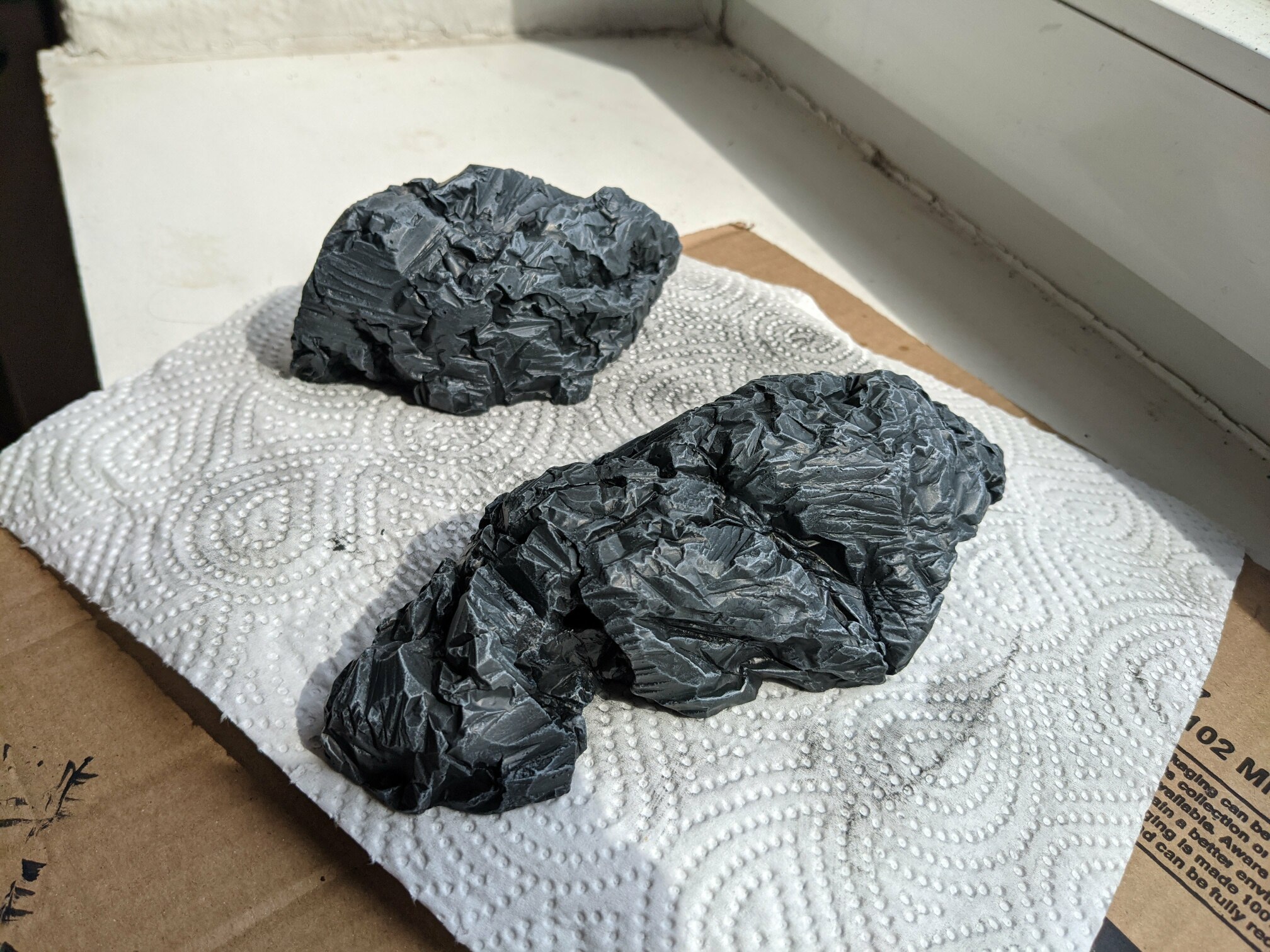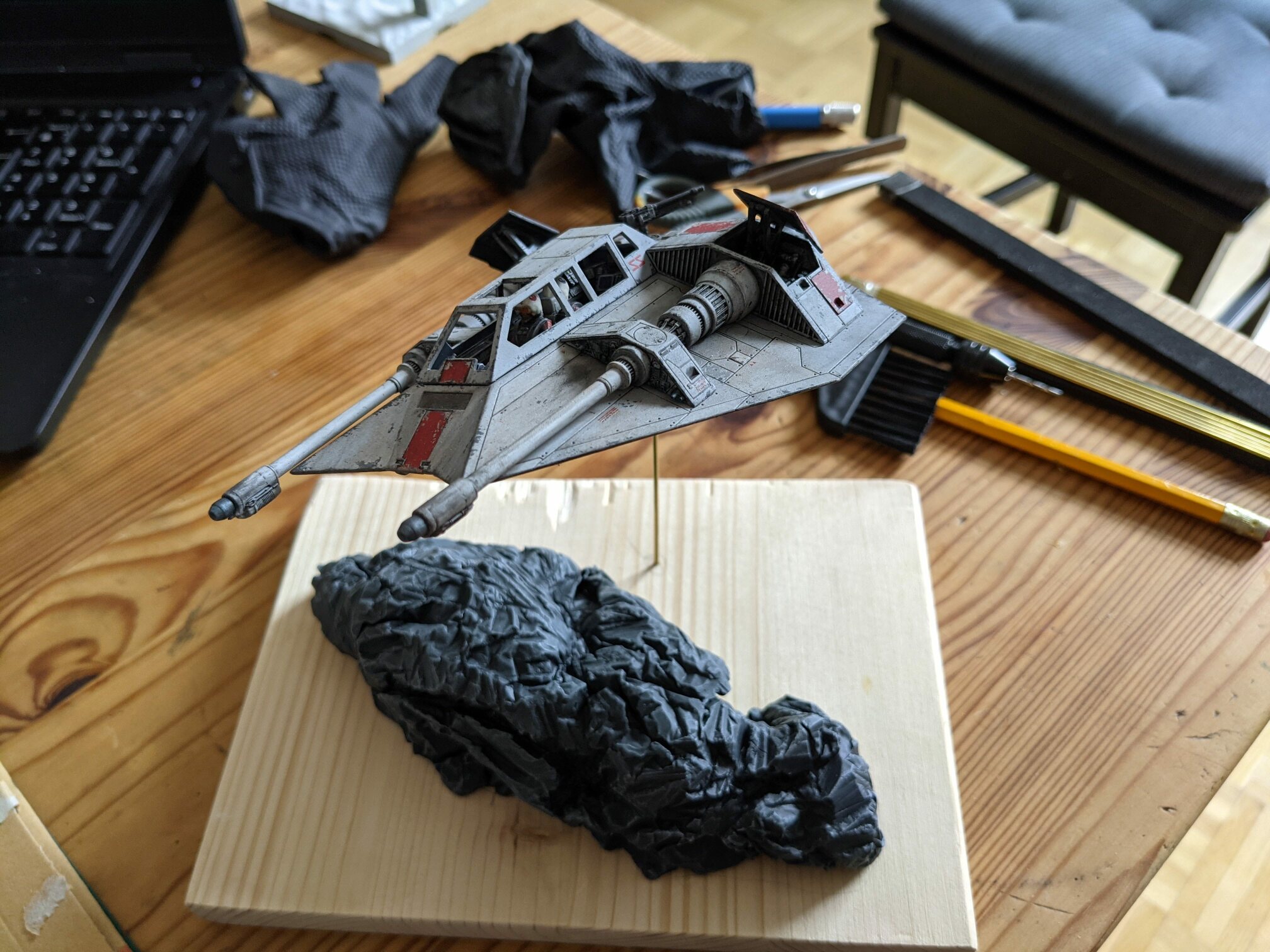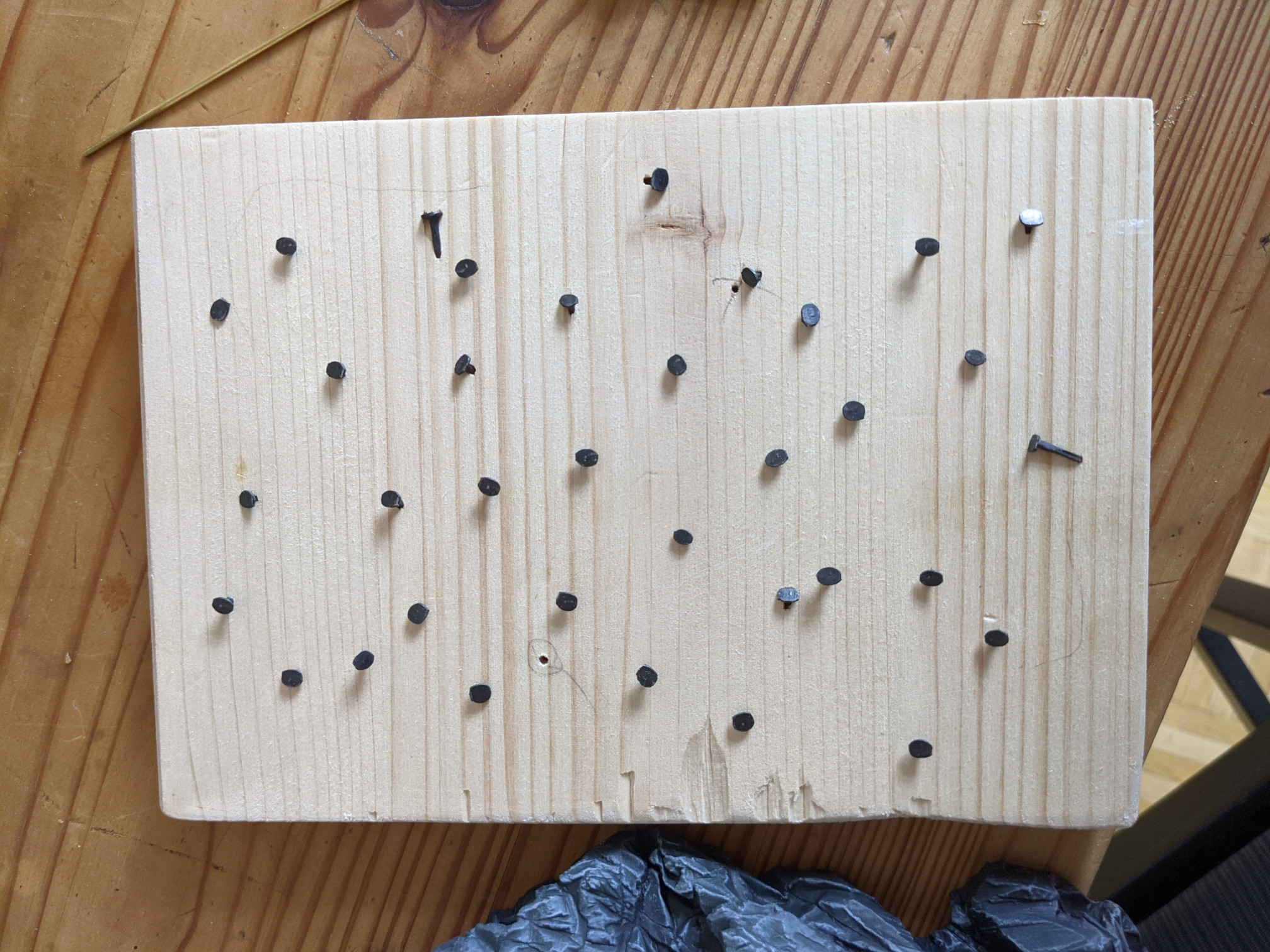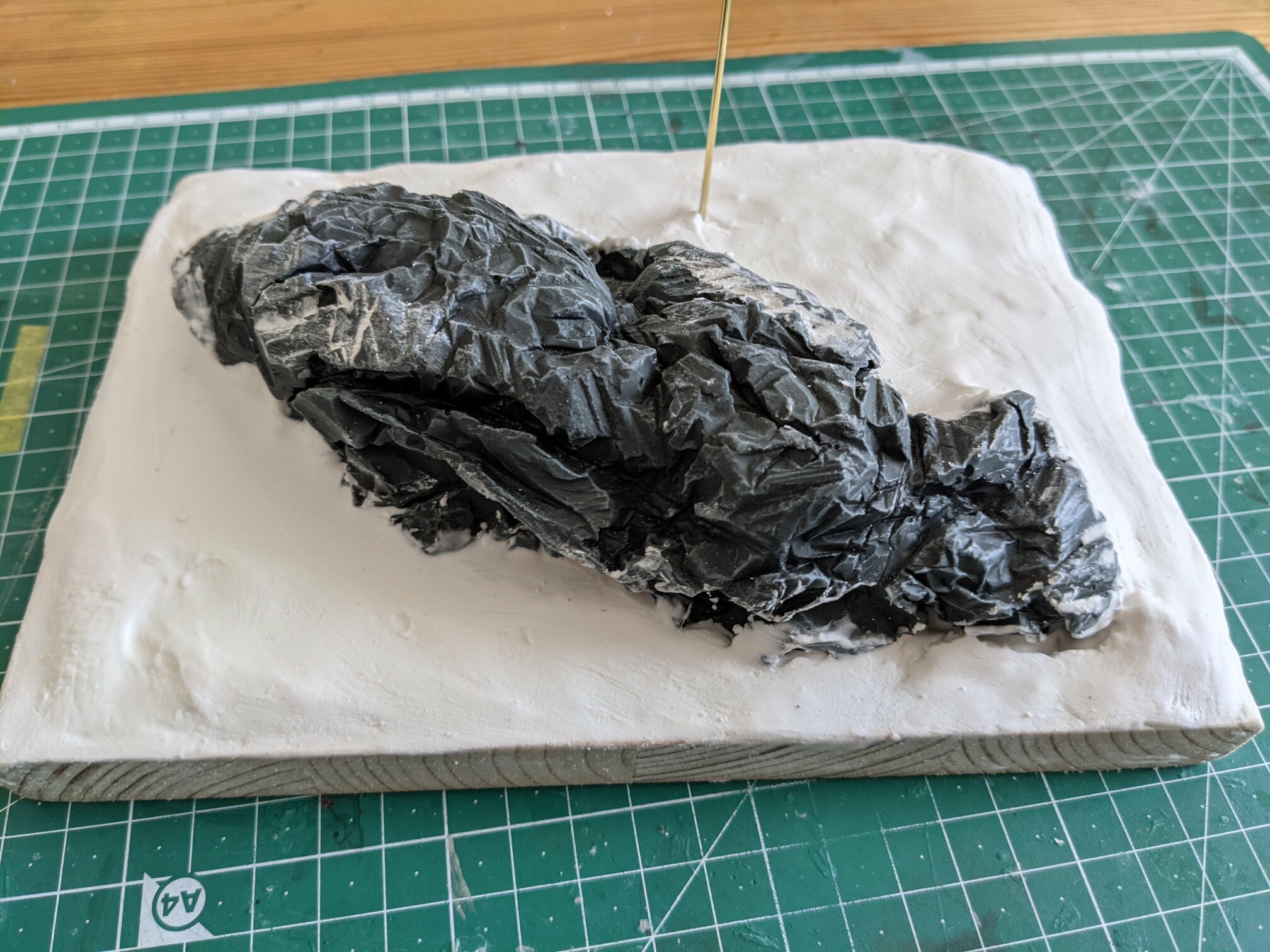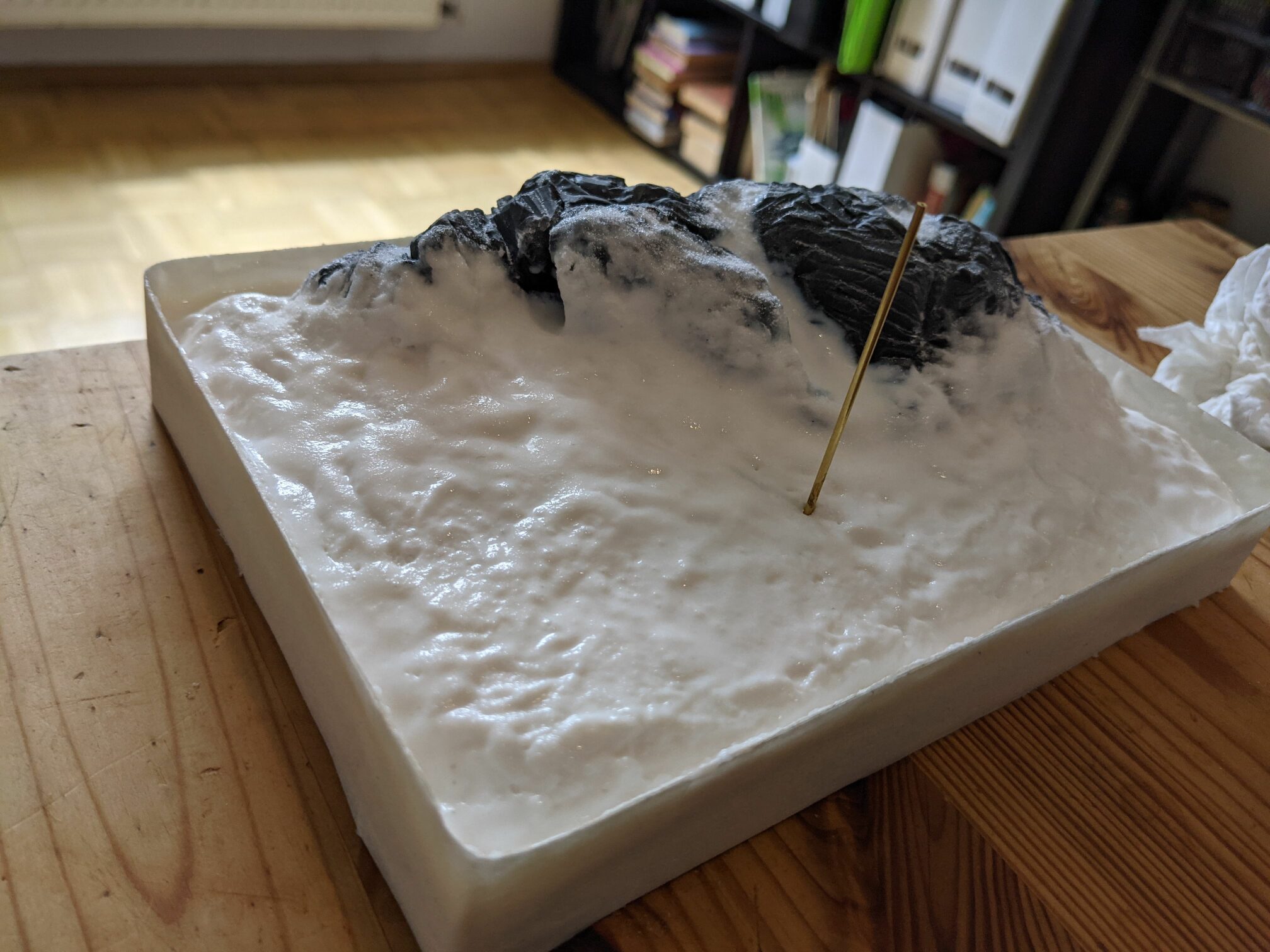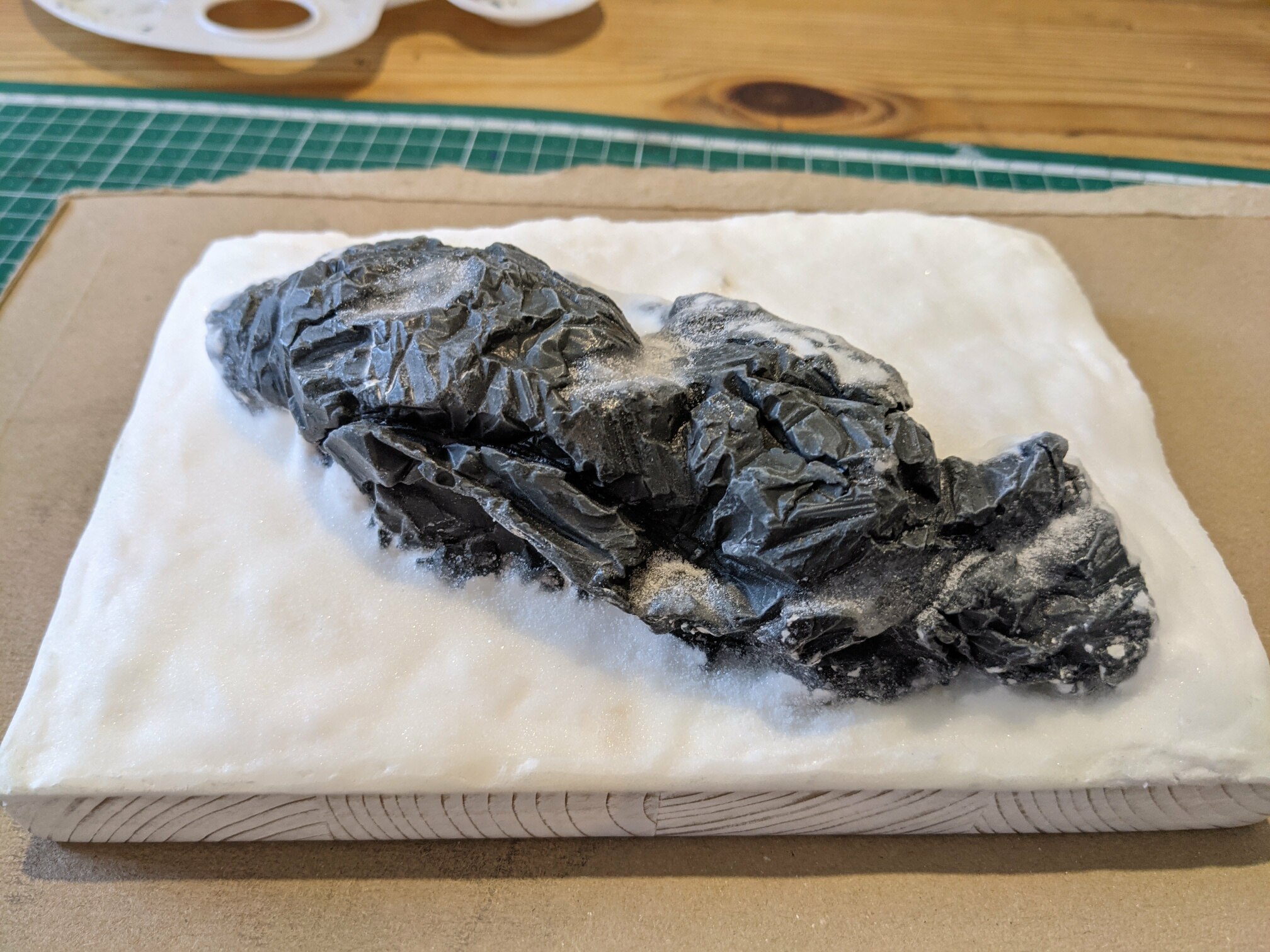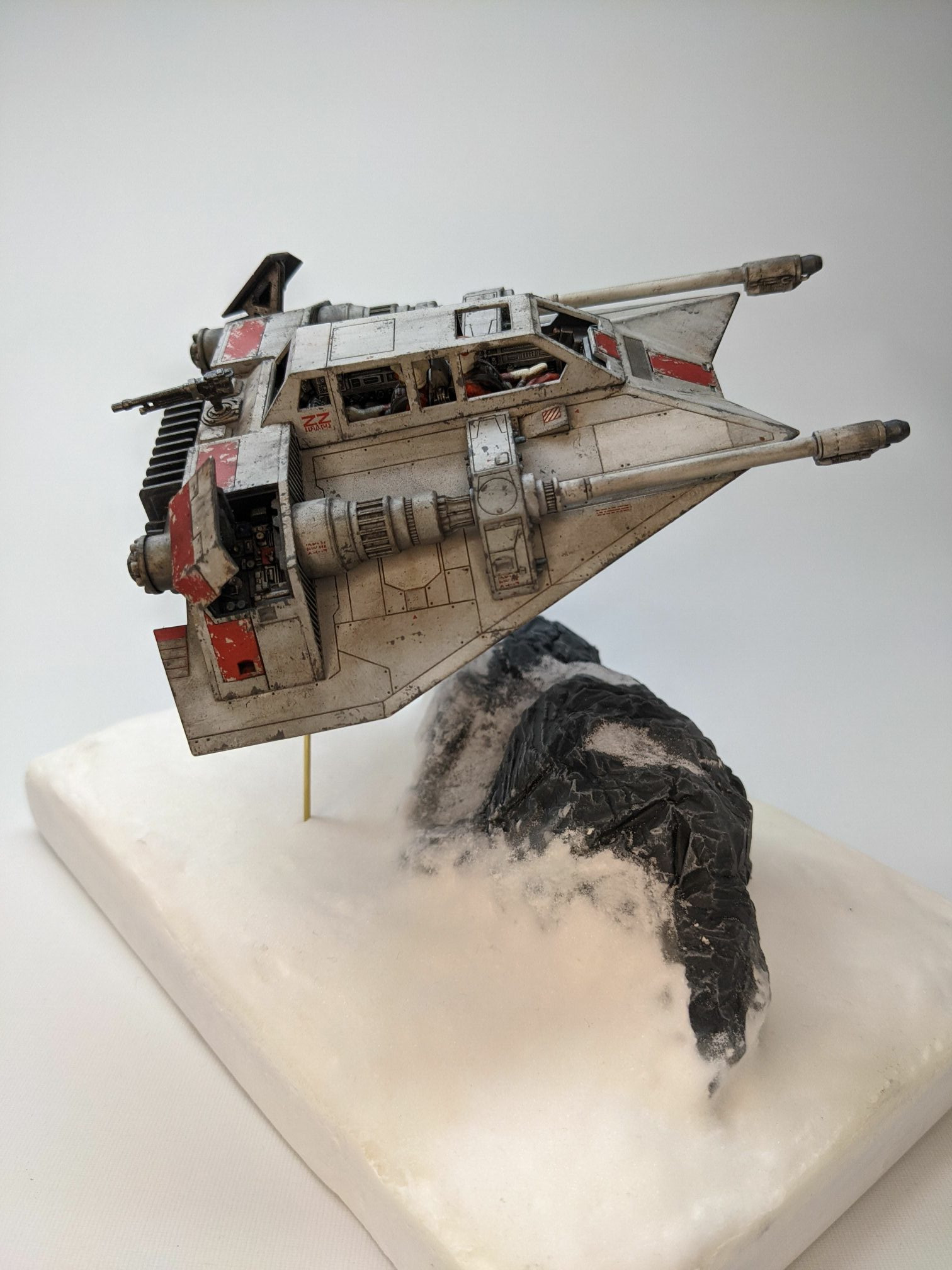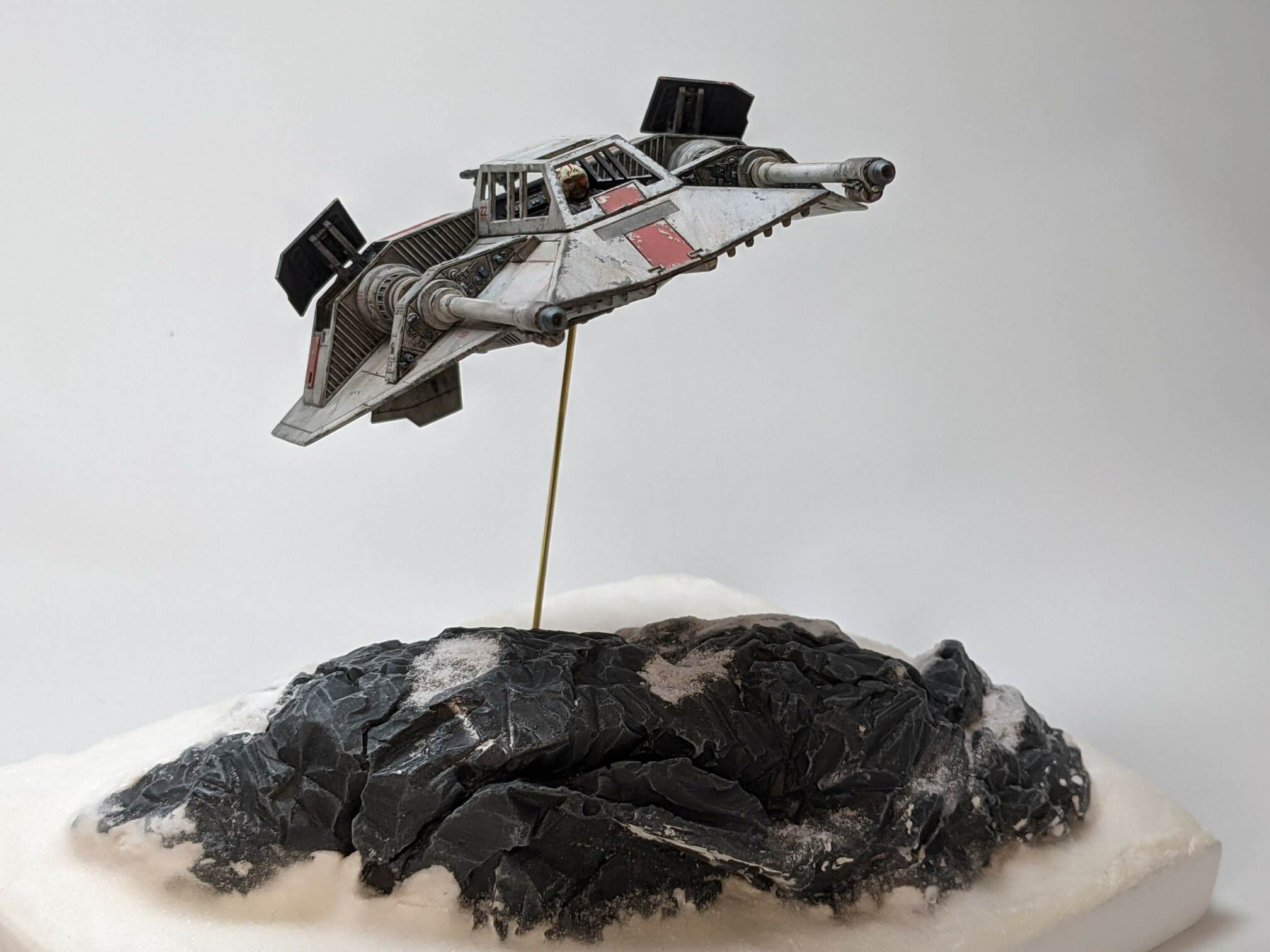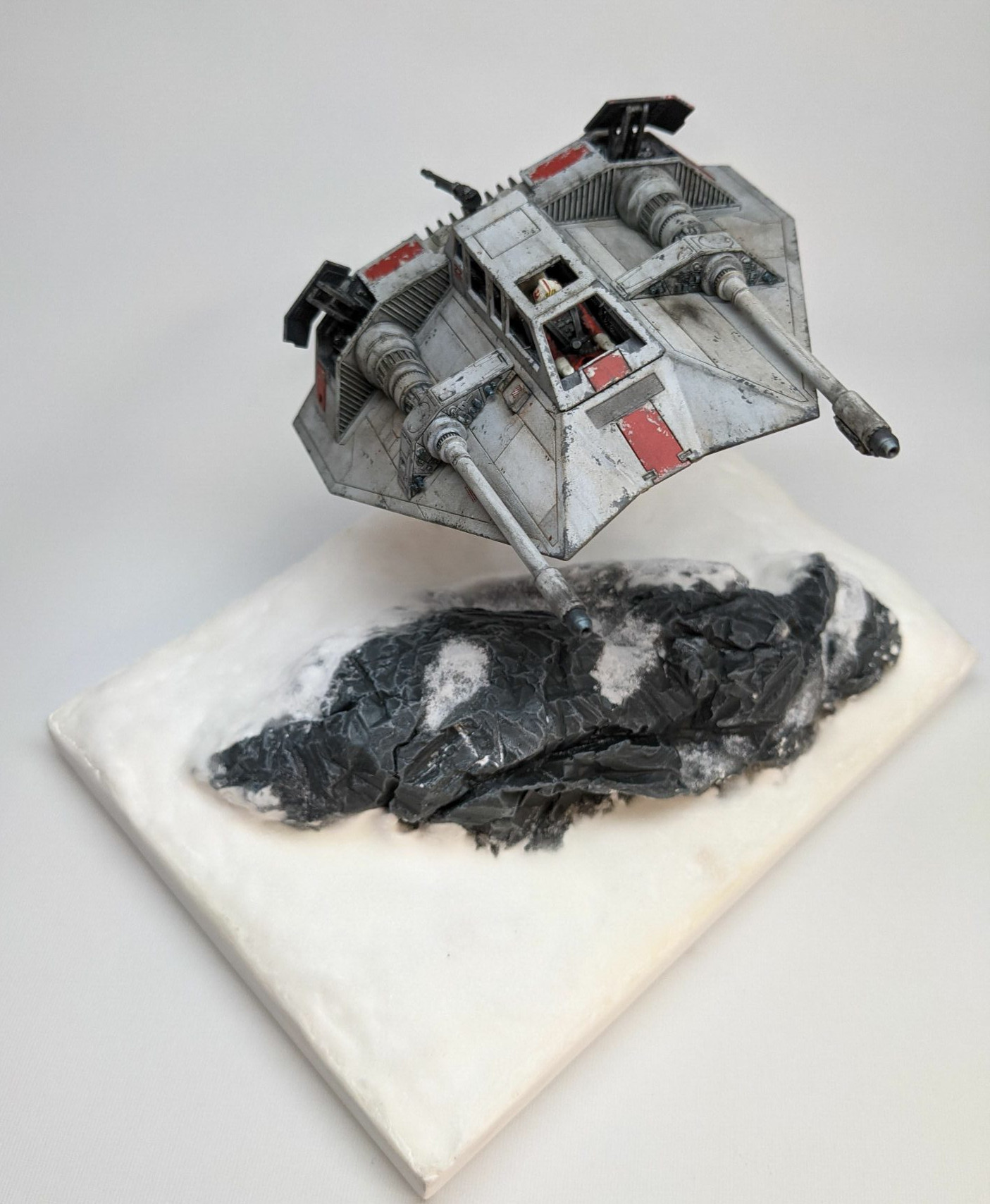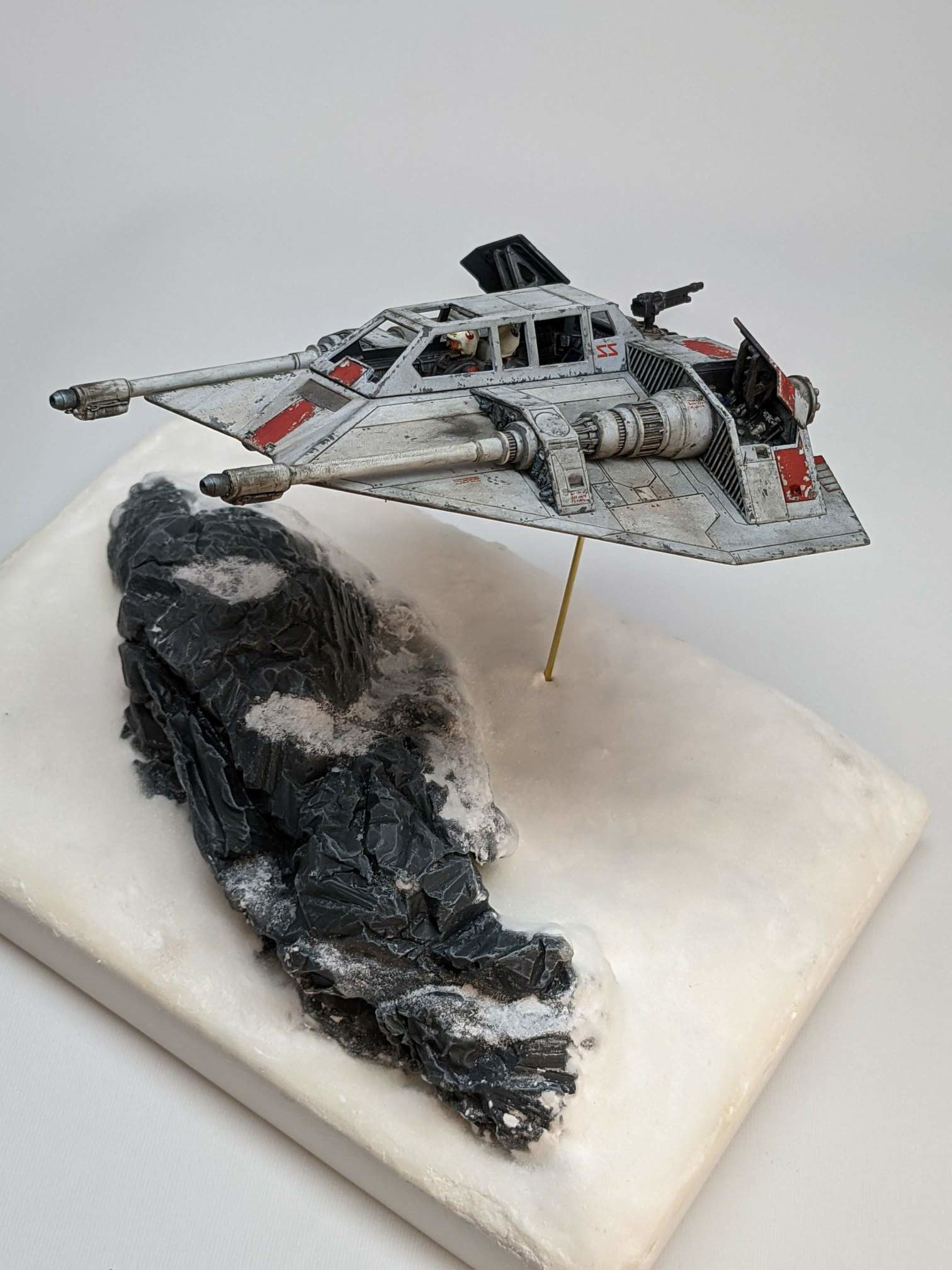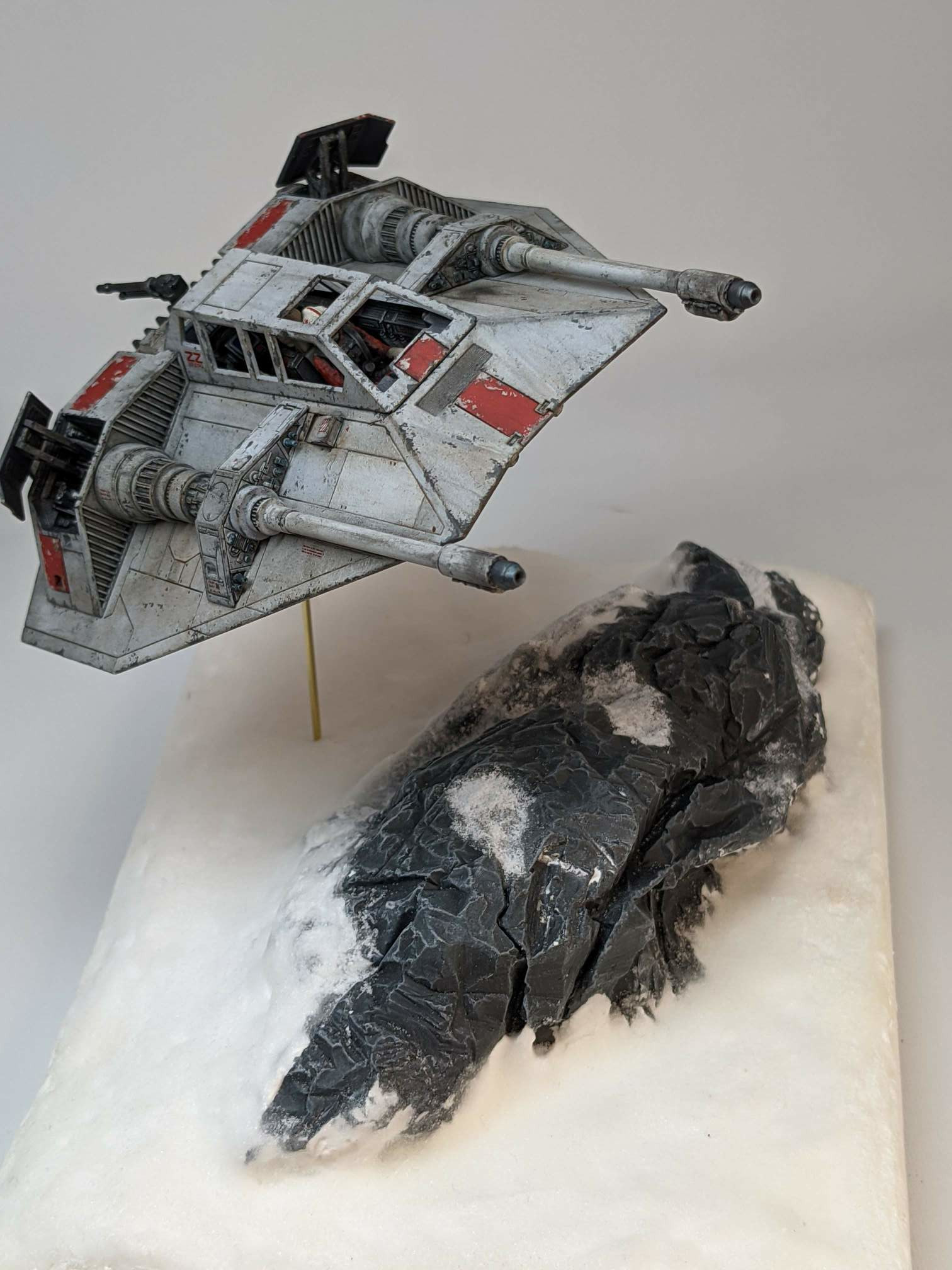 It's not the last one!
I feel this does make the project feel more finished. Now it tells a bit more interesting story. I am certainly going to try another diorama for my next build. I have some plans for a scenery with a crashed X-Wing.